The Truth About Chris Hemsworth's Relationship With His Wife, Elsa Pataky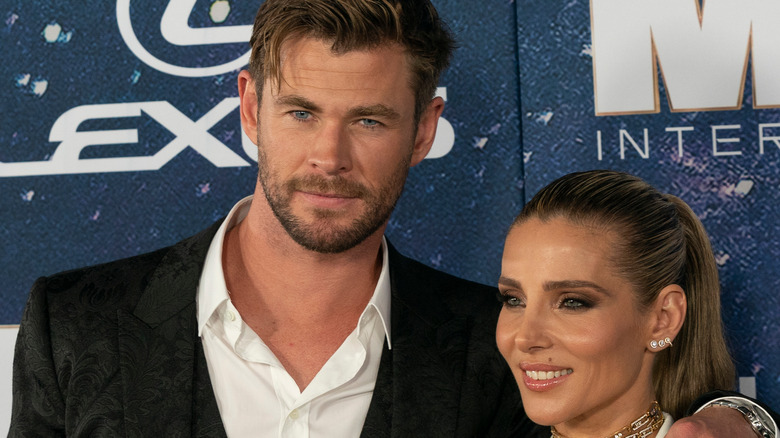 Chris Hemsworth and Elsa Pataky are defeating the odds in Hollywood. After deciding to get engaged married on a whim after just months of dating, the couple, who shares three children together, \celebrated their 10-year wedding anniversary in December 2020.
"10 years together! Looking forward to the advancements of modern medicine and science and enjoying a couple hundred more!" Hemsworth wrote in an Instagram at the time, along with a slideshow of photos of them together, and Pataky with their kids.
According to a report from Us Weekly, Hemsworth and Pataky were introduced by talent agent William Ward in early 2010 and confirmed their relationship in September of that same year. Around that time, Hemsworth spoke to Elle magazine, saying that the two of them "just made sense." 
In the years that followed, Hemsworth and Pataky welcomed three children, their eldest daughter India Rose and twin sons Tristan and Sasha. In 2012, Pataky told ¡Hola!, via Entertainment Tonight, "Having the person that you love by your side and starting a family with them is the best thing that can happen to you in this life."
Chris makes family his No. 1 priority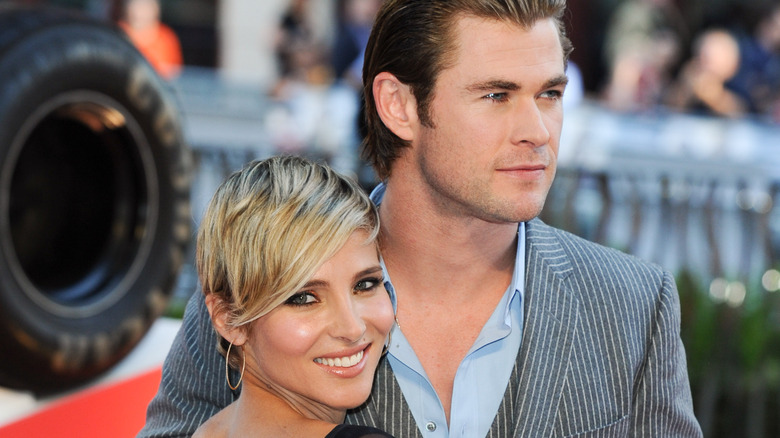 Chris Hemsworth also gushed over his wife during an interview with TV Week in 2016. At the time, he told the outlet that his love for Elsa Pataky "continues to grow" day by day. "Each week I find something different, more I love about her," he gushed, via Us Weekly.
Although Pataky has acknowledged that their decision to get married and start a family quickly put pressure on their marriage, she also said that they came out strong because there is "a lot of love" between them. "[We] love each other so much. We make it work," she told Vogue Australia.
In May 2020, after announcing he would be taking a break from acting to focus on his life at home with Pataky and their kids, Hemsworth told GQ Australia, he was "constantly trying to find the balance."
"I've really yearned for more stillness and felt a definite need to slow down," he explained. "I absolutely want to continue to make films that I'm proud of, but that can also wait. Now what's more important is my kids are at an age I don't want to miss. And I'd hate to look back in 20 years and go, 'Right, let's get to work as a parent' and I've missed it all.'" 
Source: Read Full Article