Here's How New York's Investigation Into The Trump Organization Has Changed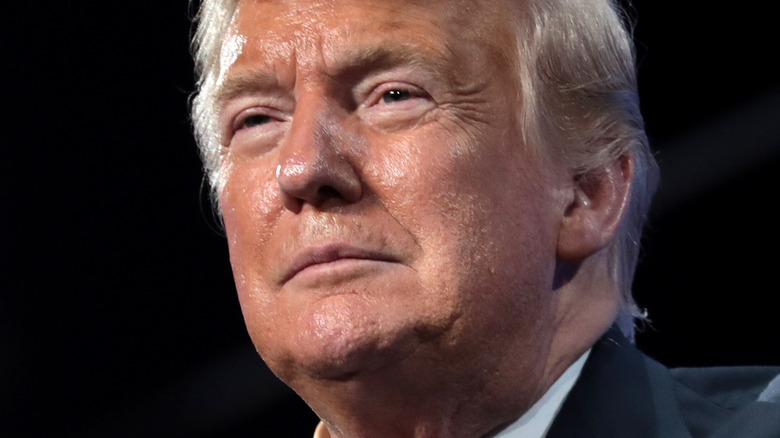 Former President Donald Trump is no stranger to legal action, which have come in the form of lawsuits and investigations. The Independent says that throughout his career as a businessman and politician, Trump has faced as much as 4,000 cases, 26 of which were sexual misconduct allegations, six bankruptcies, and two divorces. Today, he faces at least 29 lawsuits, some of which involve the January 6 insurrection and his role in it, while others involve business dealings through the Trump Organization. 
Of the cases against him, The Washington Post says the most far-reaching are the ones in New York, where the attorney general, Letitia James, and Manhattan District Attorney Cyrus Vance Jr. are looking into Trump's tax returns, which Vance was able to get, but is unable to share with James because of what's known as the grand-jury secrecy rules. Even so, James and Vance have already teamed up to undertake a criminal investigation involving the Trump Organization (via USA Today). 
Vance's office, which has spent the last two years gathering evidence against the former president (the Post says the office's investigators have spoken to Trump's former attorney Michael Cohen at least eight times), has now brought together a special grand jury to look at all the evidence to see if there is enough to bring an indictment either against Trump, or the company that bears his name. ABC, which reported on the grand jury, says prosecutors have been in touch with people who are in the position to testify.
Trump says latest developments are a witch hunt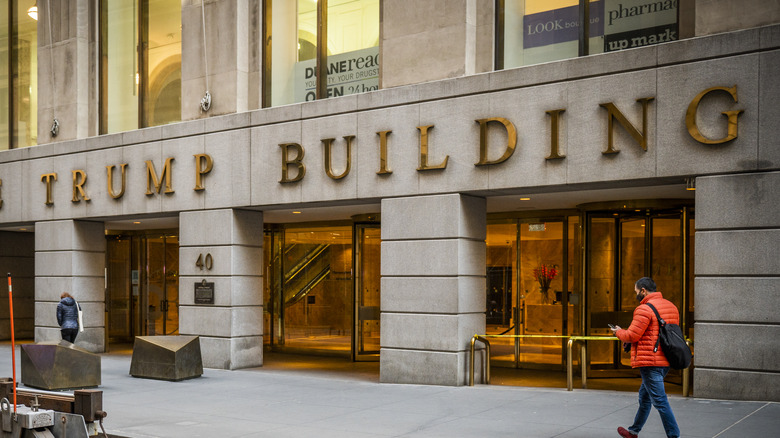 ABC says that investigators will be looking at several angles, including the practice of overstating the value of some properties to get access to bank loans, and then making the same properties look less valuable in order to get away with paying lower taxes. Vance already has access to eight years' worth of Donald Trump's personal and business tax returns, thanks to a ruling by the Supreme Court. His office has also been speaking to the former daughter-in-law of Trump's chief financial officer, Allen Weisselberg.
The Associated Press has reported that Weisselberg's former daughter-in-law, Jen, has given investigators access to documentation, such as tax records, to determine whether some Trump Organization employees were given perks that went unreported, from apartments to school tuition. The New York Times reports that Weisselberg himself is already under a criminal investigation involving his personal taxes.
While we still don't know where these investigations will lead, the former president has already released a statement calling the action "a continuation of the greatest Witch Hunt in American history." He adds: "This is purely political, and an affront to the almost 75 million voters who supported me in the Presidential Election, and it's being driven by highly partisan Democrat prosecutors," Trump said. "Our Country is broken, our elections are rigged, corrupt, and stolen, our prosecutors are politicized, and I will just have to keep on fighting like I have been for the last five years!" (via The Washington Post).
'No one should make predictions'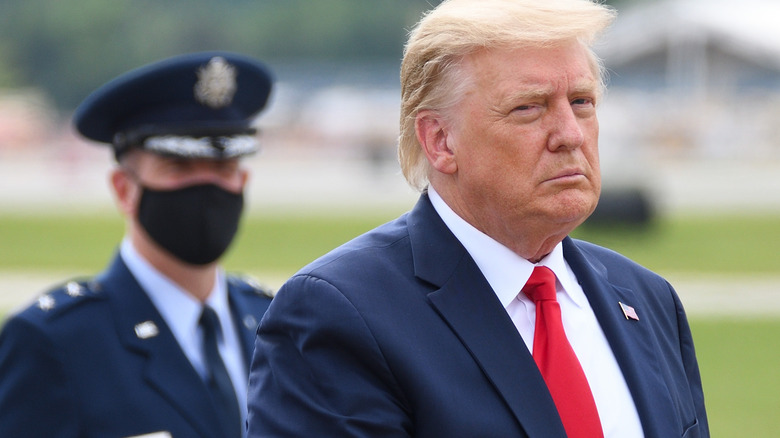 Even so, the internet is atwitter over news of the grand jury. One of the first to react is Donald Trump's former lawyer, Michael Cohen, who tweeted: "I am not surprised by this at all and have been steadfast in saying the wheels of justice turn slowly but they nevertheless turn. No one is above the law!!!"
But there are those that caution against celebrating too soon. Journalist and bestselling author Seth Abramson warned: "No one should make predictions about evidence one hasn't seen in full—the legal system is unpredictable—but I think I'm in the supermajority of criminal defense lawyers in saying at this point I'd be surprised if there wasn't an indictment against at least one Trump family member."
He adds: "To be clear, it's possible the first indictment to come out of this grand jury will be of someone in the Trump Organization who isn't a Trump family member, but if that happens it would likely lead to that person cooperating to help deliver an indictment of a Trump family member."
Former Trump adviser-turned-critic A.J. Delgado also warned that the formation of a grand jury didn't mean the Trump story would end badly, as she tweeted: "Wake me up when Trump actually faces prison time (at worst, he gets charged over accounting and pleas out with a small fine). (This is a grand jury re Trump Org in general.) Not going to happen. Stop the breathless fever dreams. Suit up for 2024 instead."
Source: Read Full Article