'Teen Mom 2' Fans Are Annoyed the Jenelle Evans Is Still Getting Attention
Teen Mom 2 star Jenelle Evans was recently fired from the show. And this past year, her life has been a whirlwind. First, her husband was fired from MTV in 2018 over homophobic and transphobic comments he made on Twitter. Then, just over a year later, Eason shot and killed the couple's French bulldog, and Evans lost custody of her kids. Now, fans are annoyed the reality television star is still getting attention.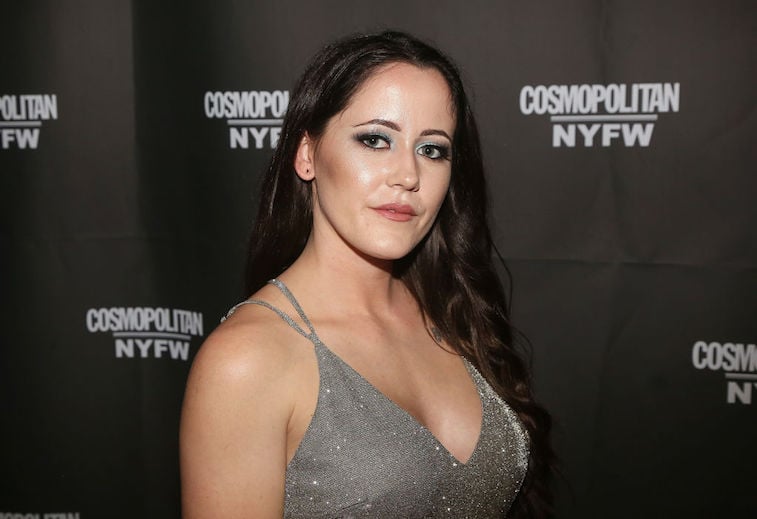 Evans and MTV parted ways after Eason killed the family's dog
Tensions had been on the rise between Evans and her producers after her husband was fired from the show last year. Eason was no longer allowed to film with his wife, which means Evans always had to be traveling in order to take part in the show. And it began to take a toll on both her marriage and her relationship with the producers. During the show's season finale, Evans and producers had a long discussion about whether she should remain in the cast.
This past May, Eason shot and killed the couple's French bulldog after it scratched his daughter Ensley's face. (Evans' ex Nathan Griffith was the one to inform the police.) Child Protective Services decided to open an investigation into the matter, and Evans lost custody of her three kids. MTV subsequently decided to fire Evans from the show.
Fans don't think Evans is doing enough to regain custody
Ever since Evans lost custody of her kids, fans have been criticizing the star for not doing enough to get them back. Legal experts suggested that if Evans divorced her husband, she'd get her kids back quickly. However, Evans and Eason are still together, and fans have accused her of choosing her husband over her kids. Plus, she's still posting on social media and opening herself up to constant criticism. Fans have suggested she take a social media break, but it doesn't look like she's interested in doing that.
Fans have questioned why the reality star is still getting attention
Now that Evans is still in the news, fans have started to question why she's even receiving attention. E! News posted a photo of the reality star saying she's working to get her kids back, but fans weren't having it in the comments. "Can we stop giving her attention???" one user wrote; the comment received nearly 200 likes. "She DOESN'T deserve publicity!!! Stop posting about her," another user said; that comment received nearly 50 likes. Fans have had it with Evans, and they're making it clear to social media outlets through their comments.
It's unclear when or if Evans will get her kids back
Right now, it's hard to even say whether Evans will get herkids back. Although she remains adamant that she's doing everything she can tobring her family back together, it doesn't seem that she really is. The dramaeven got to be too much for MTV to handle; they said they have no intention offilming her for the upcoming season. CPS investigations can take up toseveral years, so it could be a long time before Evans has the opportunity toreunite with her kids.
Check out ShowbizCheat Sheet onFacebook!
Source: Read Full Article