Harlem is the latest brick in the house of Eubank – a house of glory and grief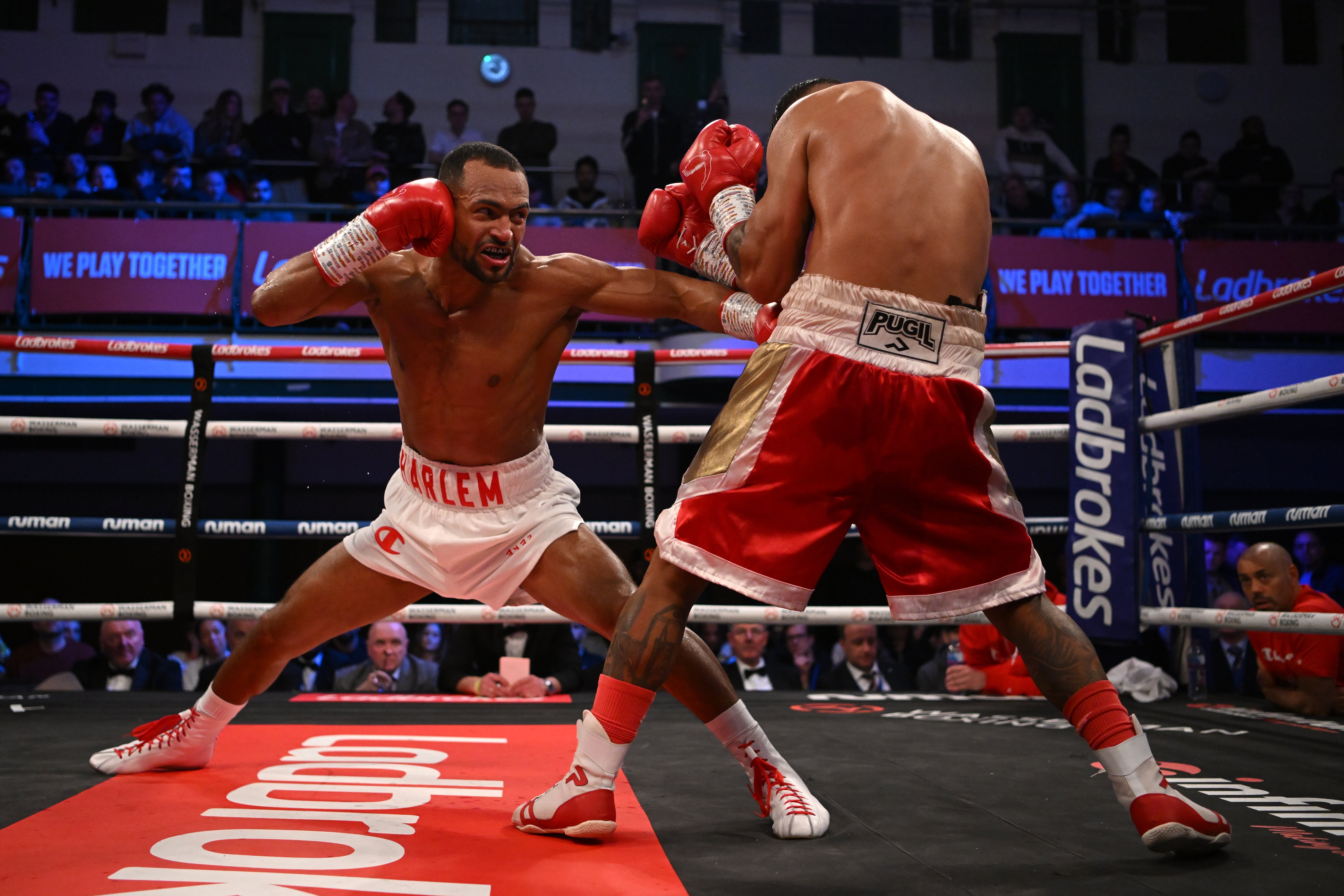 Harlem during his victory over Miguel Antin in March
Eubank Sr defended his WBO middleweight title against Dan Sherry in Brighton in 1991 and only Harlem has fought in the seaside town since then; Harlem won his debut at the Metropole Hotel in 2017.
Harlem's father, Simon, had the hardest career of the lot. He fought as Simon Eubanks, and he was thrown in with world champions and British champions at short notice and with no chance of winning. He finished his career with seven wins from 27 fights. He was fearless and never went to lose; he never fought like a loser.
Peter, who fought as Peter Eubanks, beat a young Barry McGuigan one night in Brighton in 1981 at the Corn Exchange. It was a big shock, but a fair result; Peter could fight. McGuigan won the rematch in Belfast. Peter lost 21 of his 35 fights but he was a real handful, not an easy journeyman to beat. The numbers are misleading for the twins, and handled differently and with care, they could have been very good fighters.
It will be an emotional return for the Eubank fighting family at the Brighton Centre on Friday night. Harlem is unbeaten in 18 fights and will need to find some calm on that long walk to the ring to overcome Schwarzkopf. He will be walking through a tunnel of family members, family memories and local fans. He will also be walking in the footsteps of his father, uncles and cousins. It is a very serious homecoming.
Source: Read Full Article