All Your Favorite 'Bachelor in Paradise' Couples, Then and Now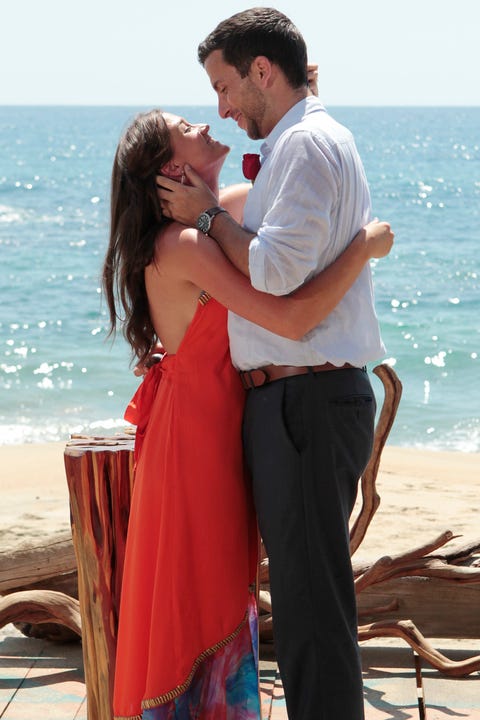 Say hello to the first *successful* marriage from BiP. The former Bachelor/Bachelorette contestants left the island after Season 2 happily engaged and viewers have been stuck hearing "I want to find what Jade and Tanner found" in BiP confessionals ever since.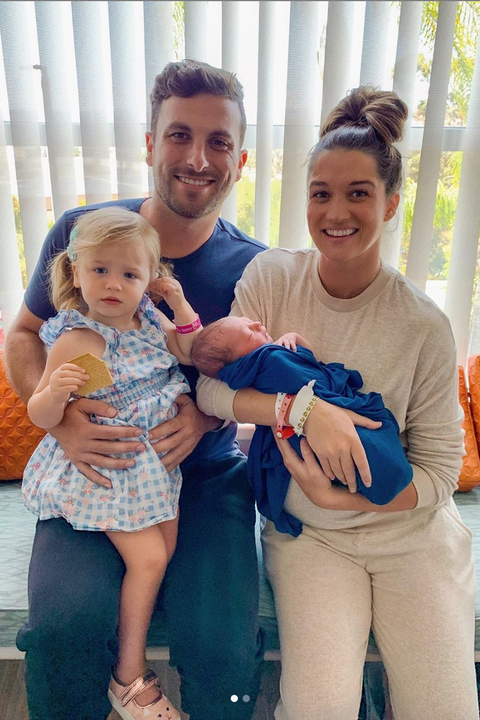 After tying the knot in 2016, Jade and Tanner have welcomed three kids, daughter Emerson Avery on August 17, 2017, son Brooks Easton on July 29, 2019 (who was born in a closet) and another son, Reed Harrison, on November 14, 2020. These two say they're done having children, but are they really?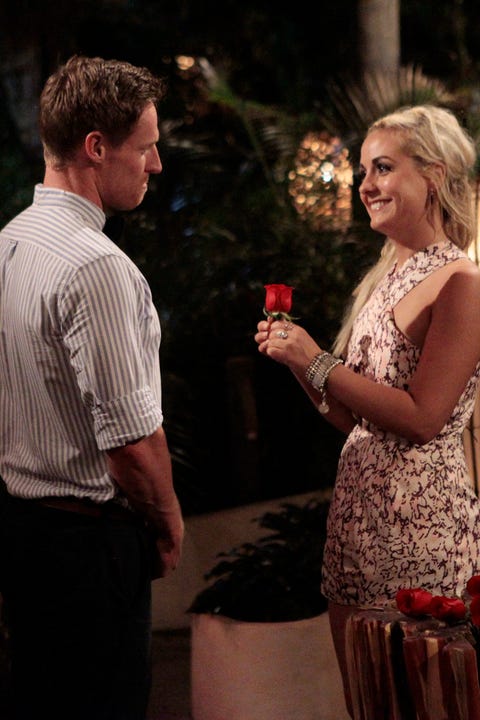 Despite the fact that they hit it off on the very first night and dated throughout the entire season (Carly even talked about kids and marriage in her confessionals), Kirk threw everyone for a loop when he dumped the cruise-ship singer at the very last minute on Season 2. TBH, he seems like a nice guy, but even nice guys are total jerks sometimes.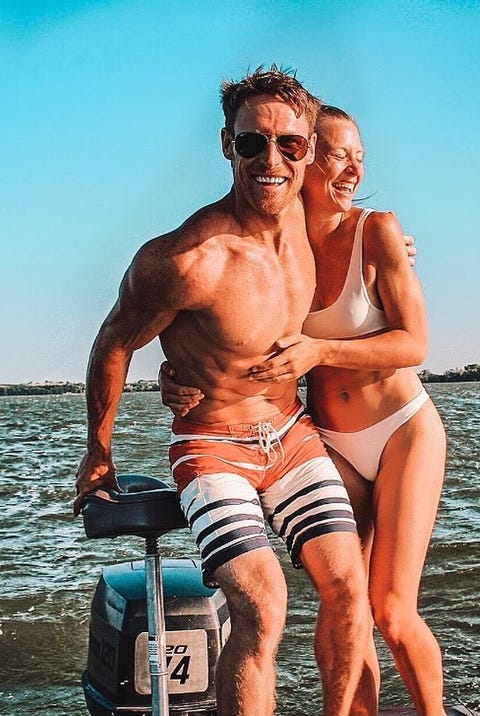 No surprise here that BiP 2 was Kirk's last appearance on the franchise. But it seems like he's doing fine for himself these days. He's apparently a big Spartan Race guy and found a girl who's into it too. Also, did I somehow miss those abs on Paradise?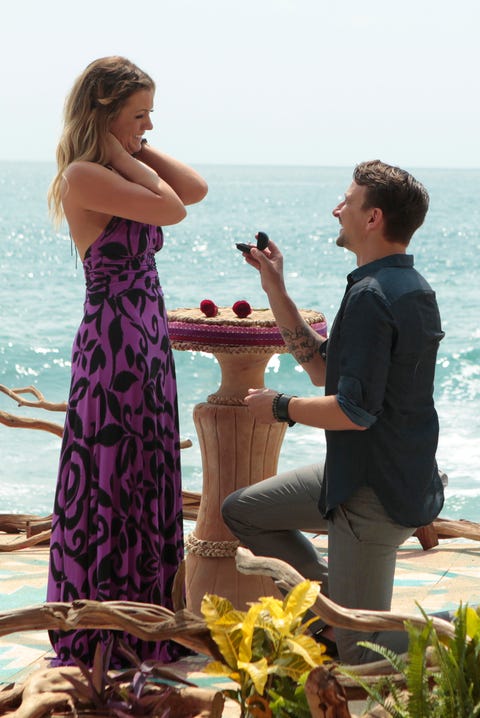 Carly returned to Season 3 of BiP for another chance at love, which is when she met Evan. Their connection was anything but immediate—she even said their first date was "terrible," lol. But when Evan was rushed to the hospital for a "medical emergency," she saw him in a new light, and by the end of the season, he got down on one knee and she said yes.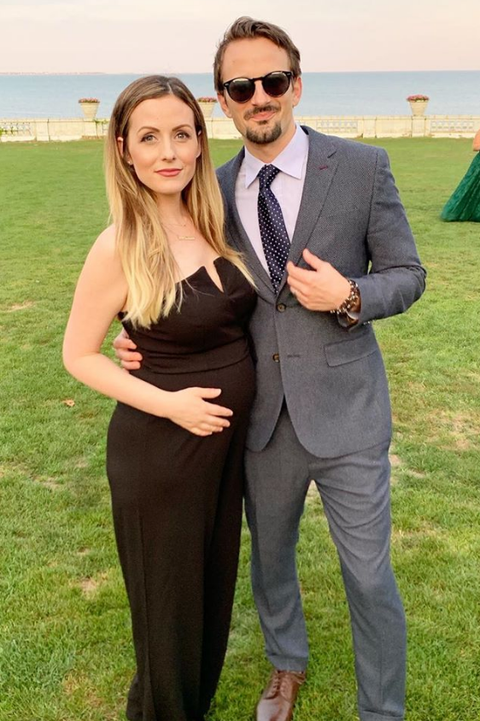 It was pretty heartbreaking to find out in December 2020 that this couple decided to go their separate ways and get divorced. After two children—daughter Bella and son Charlie—these two have officially called it quits and began sharing custody right around Christmas 2020.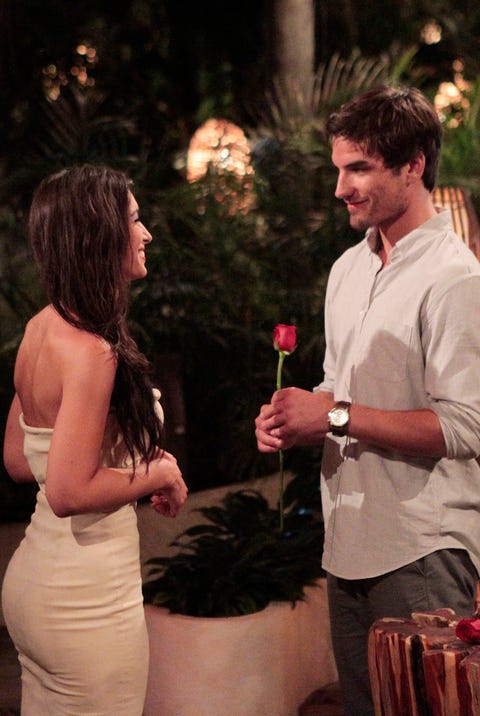 On Season 2 (and then 3), we saw your typical love story: Boy meets girl, boy dates girl, boy dumps girl, boy and girl become best friends, girl continues to pursue boy, girl meets another boy and falls in love, then first boy realizes he made a mistake and confesses his love to girl. Well, at least Jared and Ashley FINALLY figured it out, amirite?!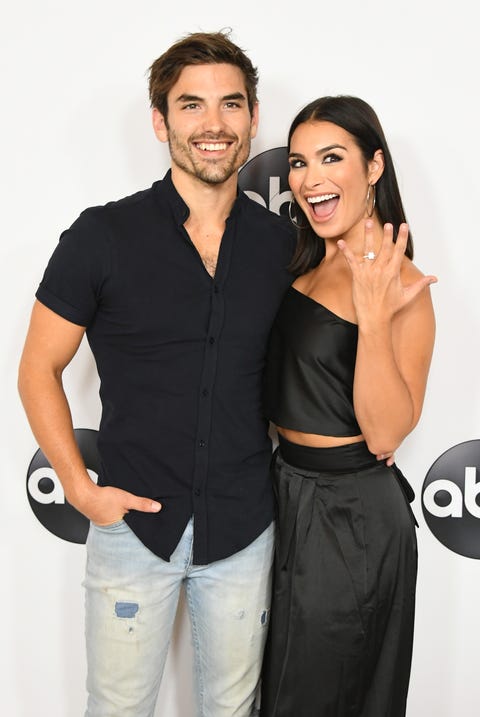 To bring it full circle, Jared proposed to Ashley on Season 5 of BiP on the beach where they first met. The couple made it official and got married in Rhode Island on August 11, 2019, and they recently welcomed their first child—Dawson (named after Titanic, obviously).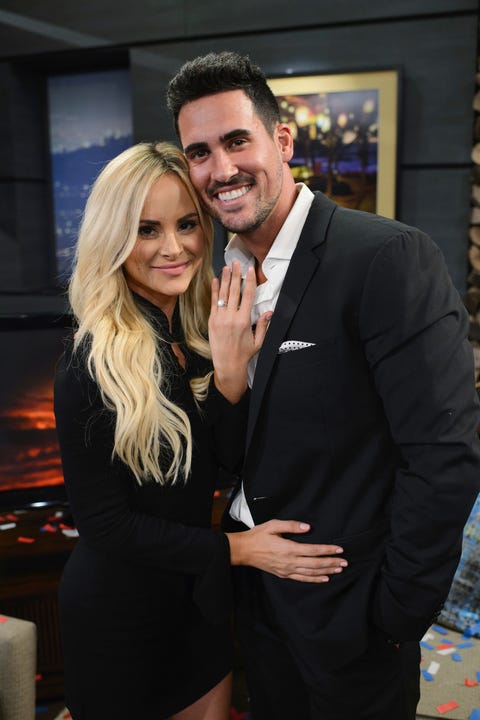 Amanda and Josh immediately gravitated toward each other on Season 3 and were the season's most solid couple. Despite the drama created by the release of Andi Dorfman's (aka Josh's ex) tell-all book and the not-so-nice things the former Bachelorette had to say about him, Amanda accepted Josh's proposal on the season finale. After filming ended, Josh moved in with Amanda and her two daughters, but after a few months, they called it quits.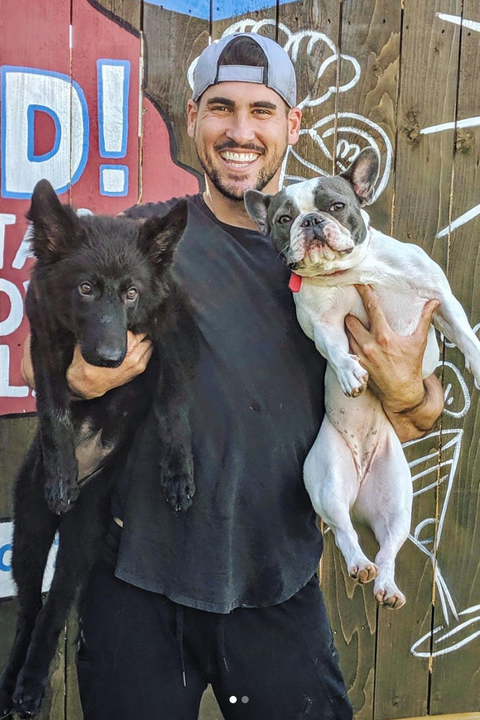 The reality TV star appeared on Famously Single after his run on BiP, but he didn't meet anyone there either. Based on Josh's Instagram account, he doesn't appear to be dating anyone currently—but he does seem super busy being a dad to his two puppies, Bella and Gizzy.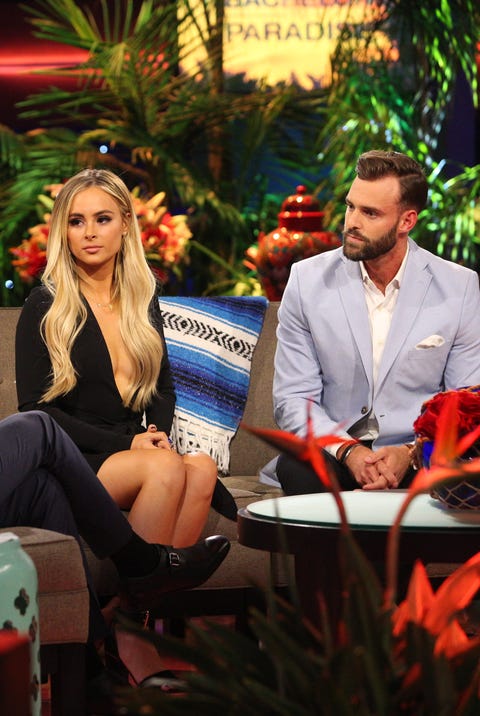 After calling off her engagement to Josh, Amanda returned to BiP for Season 4, where she met Robby Hayes. While they didn't leave the island engaged, they continued to date after filming wrapped—that is, until Amanda accused him of cheating. Yikes.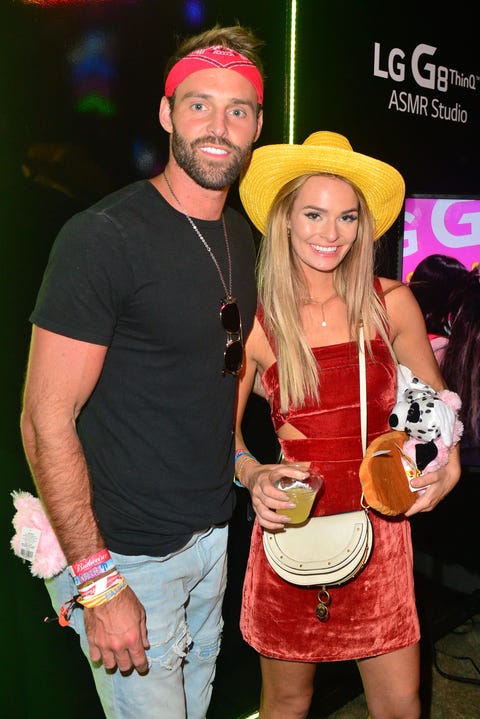 Robby has had a string of relationships with reality stars since breaking things off with Amanda. The social media influencer was briefly connected to Vanderpump Rules star Scheana Shay and then linked to Siesta Keys star Juliette Porter (pictured here). For now, though, he seems to be single as a Pringle.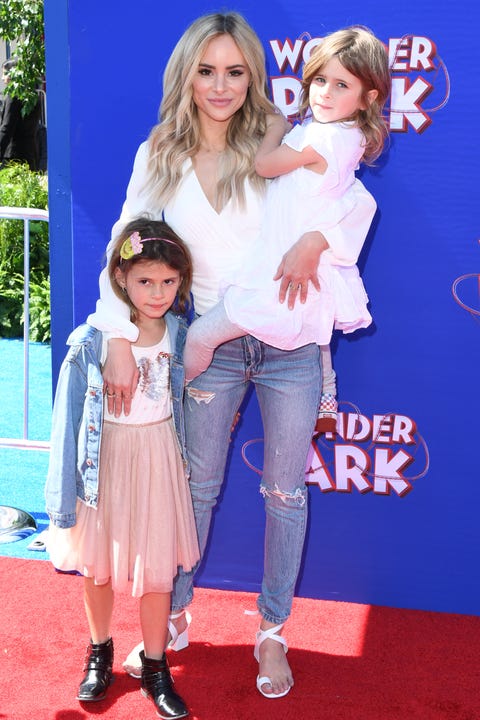 Since ending things with Josh and then Robby, Amanda seriously dated Bobby Jacobs, but the two broke up in April 2019. She then started dating Michael Fogel, and they got married on September 2, 2022!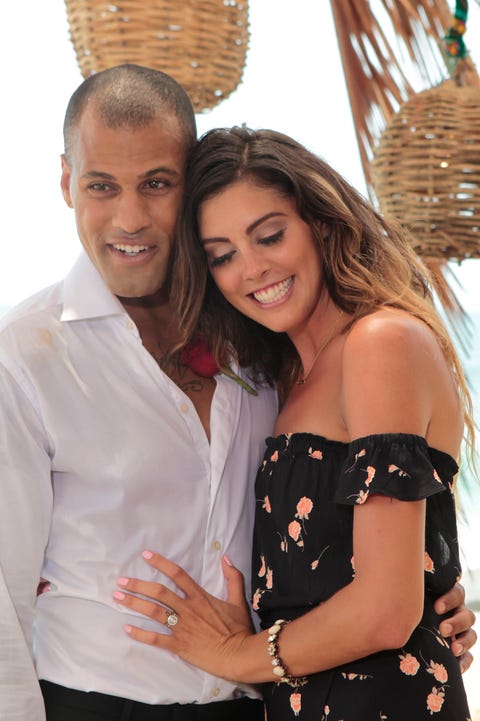 The couple hit it off on Season 3 of BiP and left Paradise with an engagement ring and matching "Grace" tattoos (as in, their couple name…I know 😂). A few months later, the two parted ways in a mutual split—although Grant has since said their relationship was "volatile."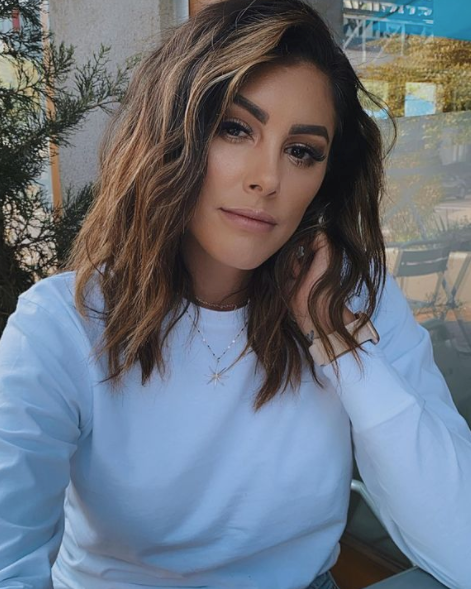 Although she was in a pretty serious relationship for a while, these days, Lace is single—and get this: she's showing up for another chance of reality TV love on Bachelor in Paradise Season 8!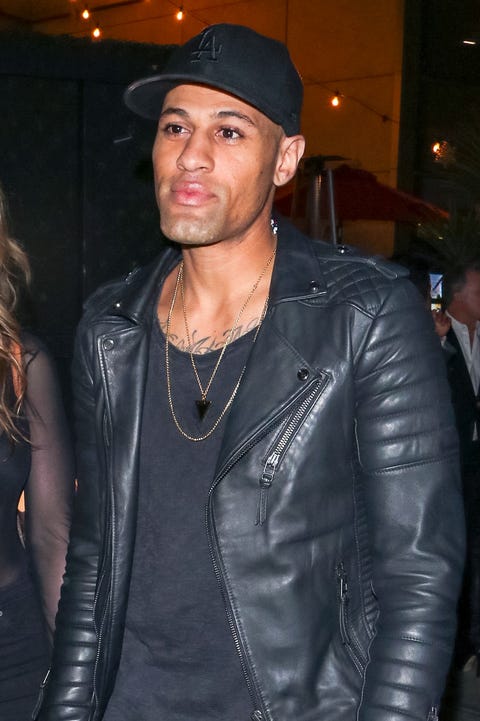 After splitting with Lace, Grant went on Bachelor in Paradise Australia and began dating Ali Oetjen. However, the two broke up after the show and Grant accused Ali of cheating. The aspiring singer is now living in Los Angeles and just got engaged to Chloe Metcalfe.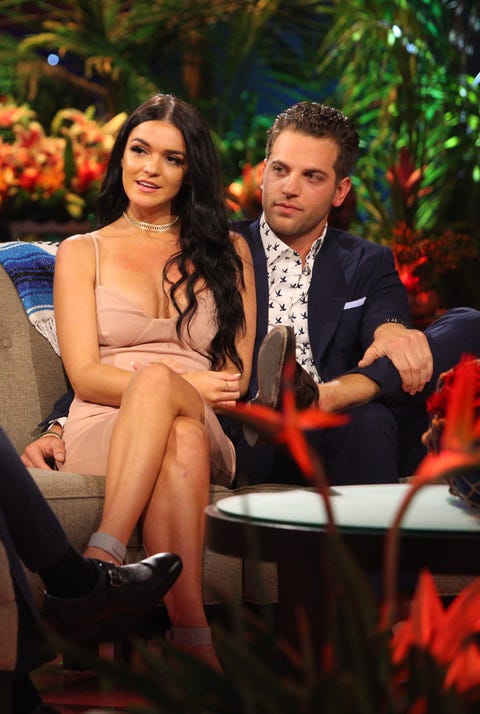 After committing to each other on season 4, Raven and Adam shocked viewers by not getting engaged in the final episode. YOU'VE BEEN DATING FOR WEEKS, GUYS! WHAT'S THE HOLDUP? Whatever, the couple *did* make the commitment to continue dating in real life.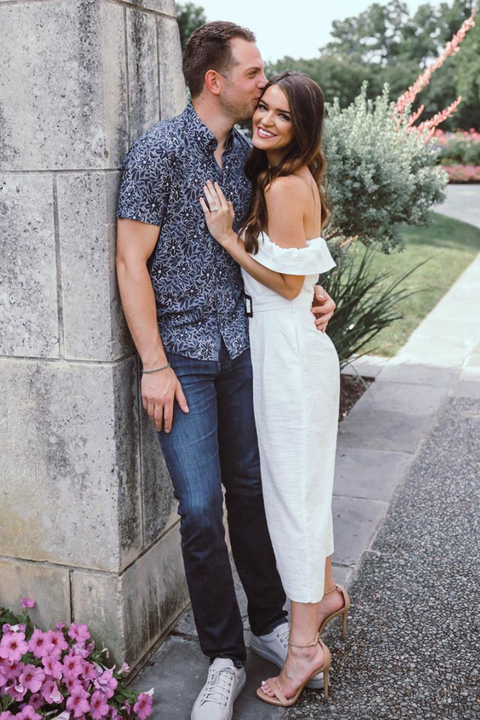 After two years of dating, Adam popped the question to Raven on a Dallas rooftop. They got married in 2021, and welcomed a baby boy in January 2022!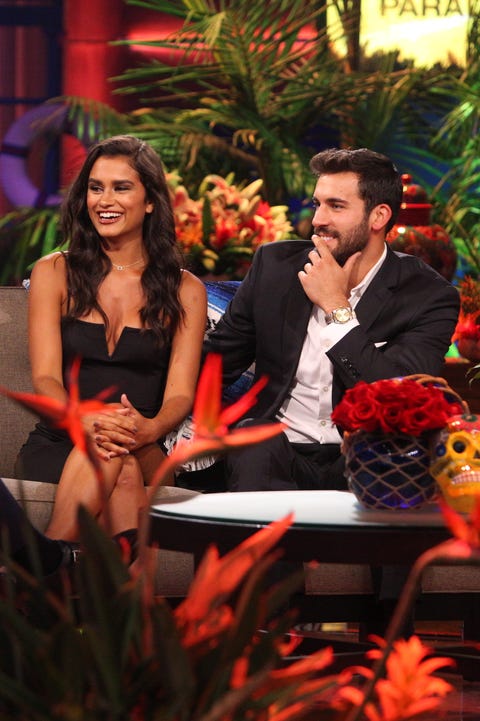 Following a rocky season on The Bachelor, Taylor was on a bit of a redemption tour when she arrived on the beach in Season 4 of BiP. And redemption in the form of a serious relationship with Derek—which showed fans her softer side—is just what she got. The two left Paradise happily engaged but eventually called it quits the following year.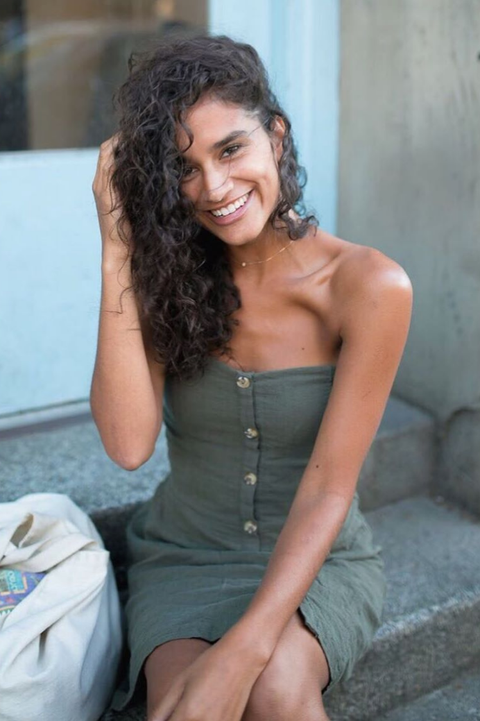 Long after splitting from Derek, Taylor started dating a guy named Zach—a relationship she revealed at the end of 2020 Around the same time, she also happened to share that their relationship was non-monogamous, however, it's unclear if they're still together or not.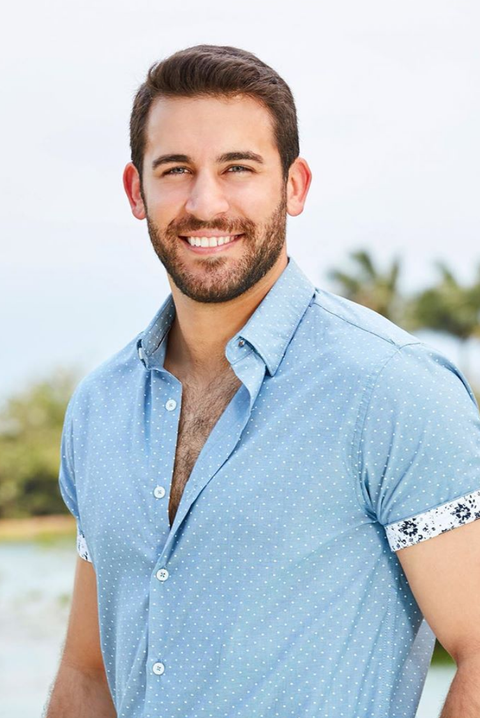 It's official: Derek has found love! Toward the end of 2020, Derek got engaged to model Saffron Vadher, and they got married in January 2022. Perfect way to kick off a new year!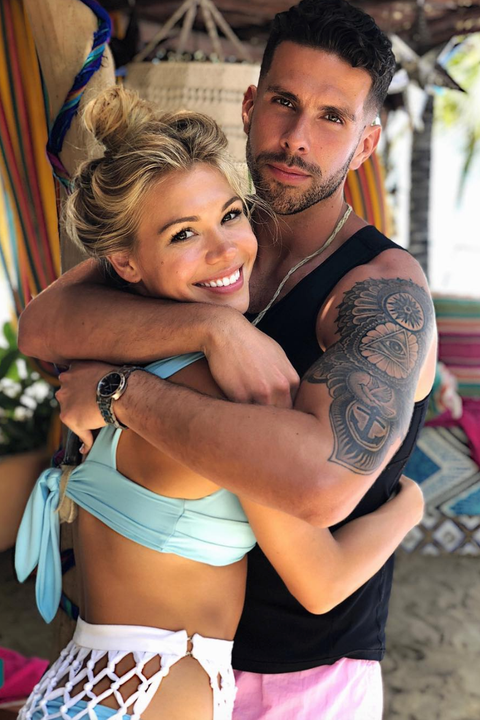 They may not have been well-liked during their stints on The Bachelor and The Bachelorette, but fans fell in love with Krystal and Chris's love story on Season 5 of BiP. The former villains left the show engaged and married in June 2019.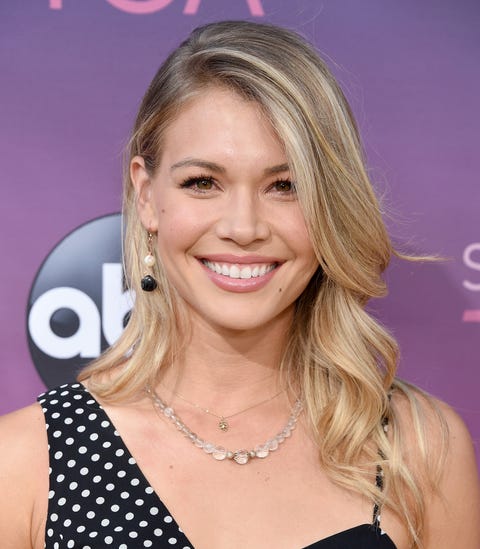 Eight months after they married, Krystal and Chris announced they were making a "conscious separation." And now that they're done for good, Krystal has moved on in a big way. In 2020, Krystal announced she was expecting a baby girl with her new boyfriend, Miles Bowles.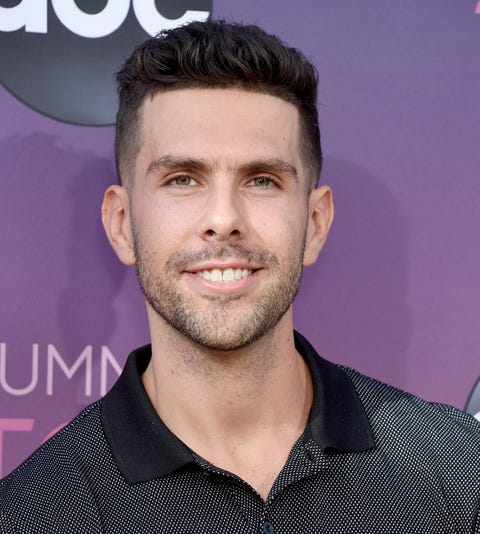 Although Chris took a break from social media for a while after his split from Krystal, he is back and still appears to be single and living in California. In July 2020, he published a self-help book called Transformation.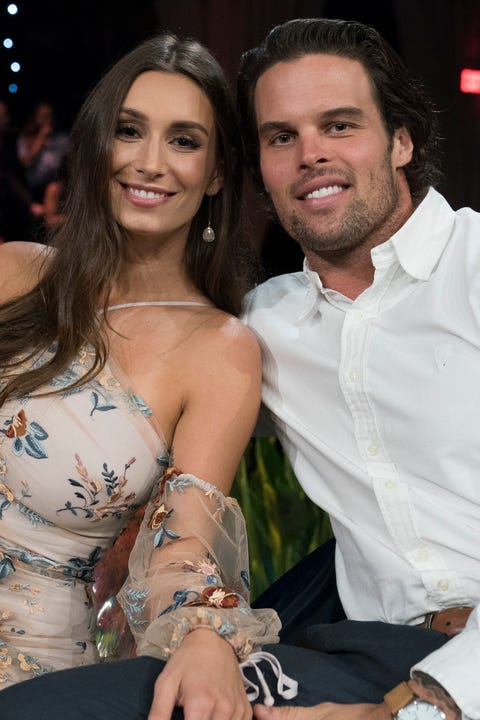 Astrid and Kevin were by far the strongest couple of Season 5. That is, until Kevin dumped Astrid out of nowhere before the fantasy suites and broke her (and all of Bachelor Nation's) heart. Rude!!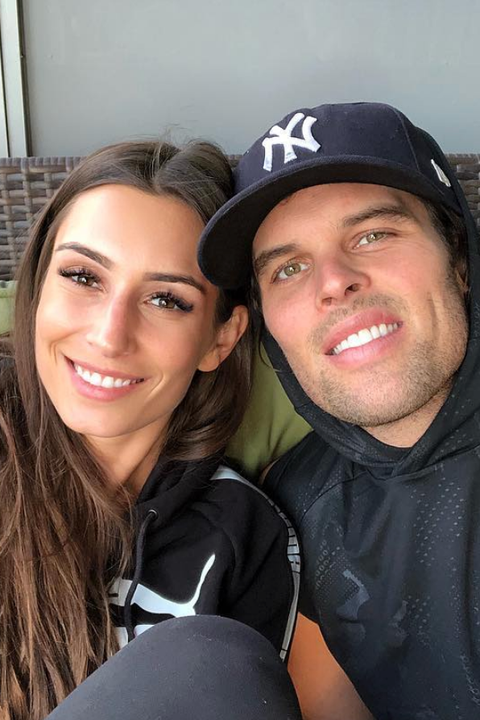 Don't worry: The couple rekindled their romance after Paradise and revealed that they were still together at the reunion. Since then, the pair has maintained a low profile and leads a seemingly normal life. Astrid moved to Toronto to be with Kevin, and now they're engaged! After the pandemic hit, these two postponed their wedding and welcomed their first child—but now they're back into the swing of wedding planning.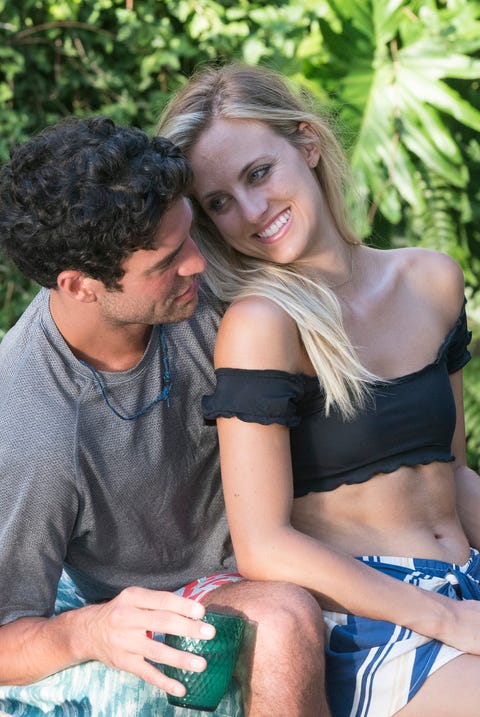 Despite their instant connection, Kendall and Joe had many ups and downs during Season 5 of BiP, which concluded with their rock-bottom moment when Kendall told Joe she was unsure of her feelings for him and they broke up.
At the reunion, the couple announced that they were back together, and fans were totally thrilled.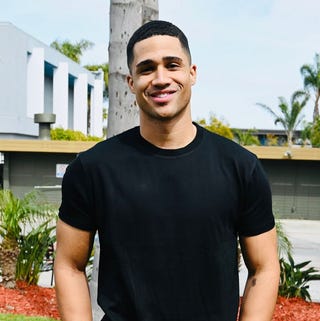 Source: Read Full Article