Does Prince Philip Still Hold a Grudge Against Queen Elizabeth Over the Royal Family's Last Name?
Although she doesn't involve herself in politically-charged topics, Queen Elizabeth is the epitome of female empowerment. Since ascending the throne at age 25, Her Majesty has made adjustments to the royal family — such as changing the succession rules so that Princess Charlotte can keep her place in line to the throne despite having a younger brother — that have helped bring the royal household up to speed with a woman on the throne. One of the best examples of her more feminist moves is the royal family's last name.
The royal family's last name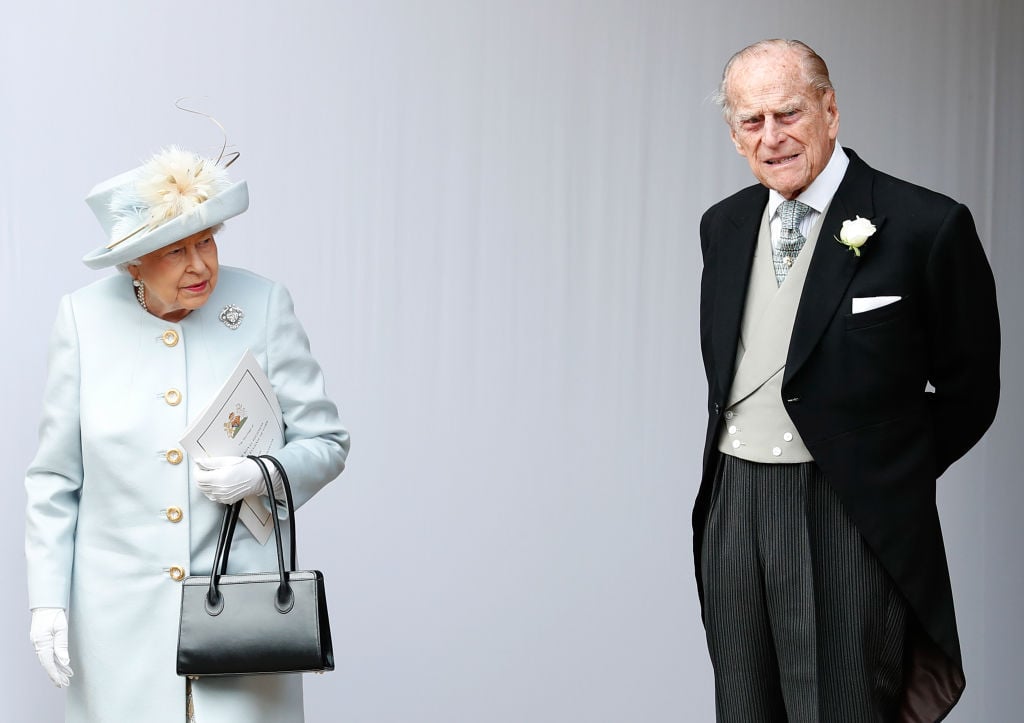 We might know the royal family as the Mountbatten-Windsors, but it wasn't always that way. In fact, the royal family's last name has quite a history. Up ahead, find out more about how the royal family became Mountbatten-Windsors, plus how it sparked an eight-year feud between Queen Elizabeth and her husband, Prince Philip.
The royal family's last name was established in 1917

Although many members of the royal family don't use a last name — those with His or Her Royal Highness status don't require one! — the royal family still has one. That said, it's fairly new. The royal family's official last name was first established in 1917 by King George V, Queen Elizabeth II's grandfather.
Prior to that, royals differentiated themselves with house names based on the countries where their ancestors had ruled. But, with the house name Saxe-Coburg-Gotha, King George V felt pressured by anti-German sentiments from World War I and decided to do away with the tradition and start one of his own. From 1917 on, all members of royal family would use Windsor as their house name and last name.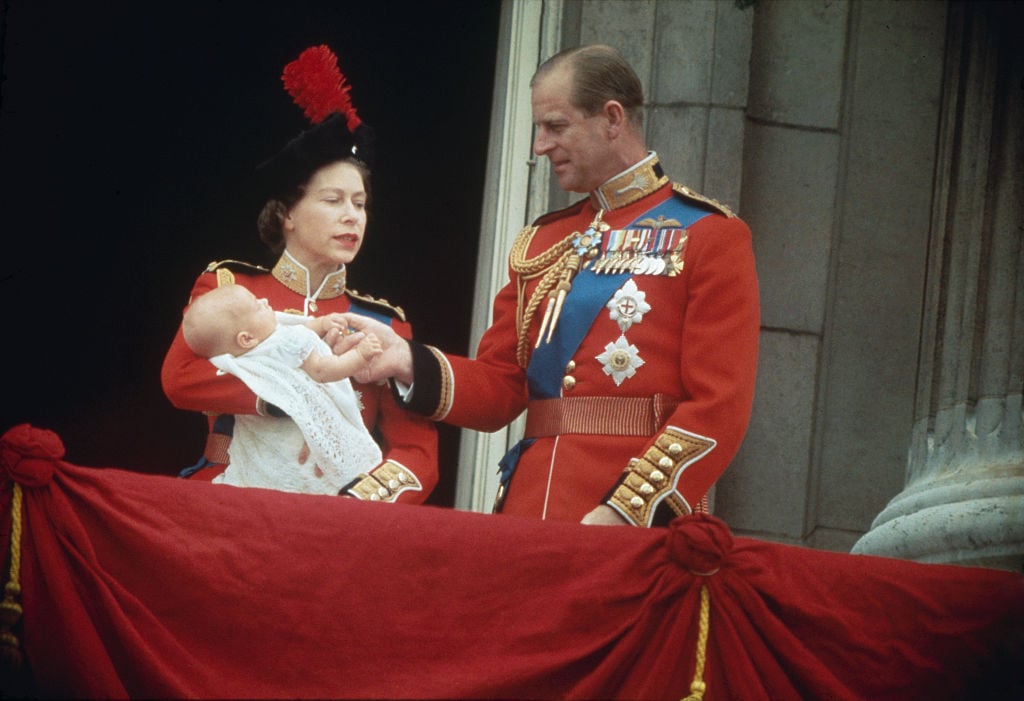 Prince Philip's last name

When Prince Philip married a then Princess Elizabeth in 1947, he had to ditch his foreign titles (Philip was born "Prince Philip of Greece and Denmark), become a citizen of Britain, and choose a last name for himself. He chose Mountbatten, as a nod to his maternal grandparents' surname.
Queen Elizabeth was allowed to change the royal family's last name

Upon her ascension, Queen Elizabeth was faced with a difficult decision: To keep the royal family's house name Windsor — which was also her last name — change it to her husband, Prince Philip's last name, Mountbatten (or settle on a combination of the two).
On February 6, 1952, the day her father, King George VI died and she became queen, Her Majesty's private secretary asked what name she would rule under (aka, her regnal name). Without a fuss, she replied, "my own, of course." However, the topic of the royal family's house name (and last name) wasn't so simple.
Given her status, Queen Elizabeth didn't technically have to take her husband's last name. But, when the time came to choose the last name of their descendants — and the royal family's house name under her rule — Prince Philip advocated that it be changed from Windsor to Mountbatten.
Queen Elizabeth originally chose 'Windsor' as the royal family's last name

When it came down to it, Queen Elizabeth felt pressured by her mother and the Prime Minister, Winston Churchill to keep the royal family's last name. At the time, it likely had nothing to do with empowering Queen Elizabeth as a woman and more to do with the royal family's roots. Although Prince Philip is technically Queen Elizabeth's cousin (yes, they are related!) he wasn't born under the Windsor household.
According to reports, Prince Philip was more than just a little upset by her decision. Some reports claim the Duke of Edinburgh complained that he was "nothing but a blood amoeba" and was "the only man in the country not allowed to give his name to his own children." While his frustrations are understandable, he did marry into the royal family — and everything is different in the royal family.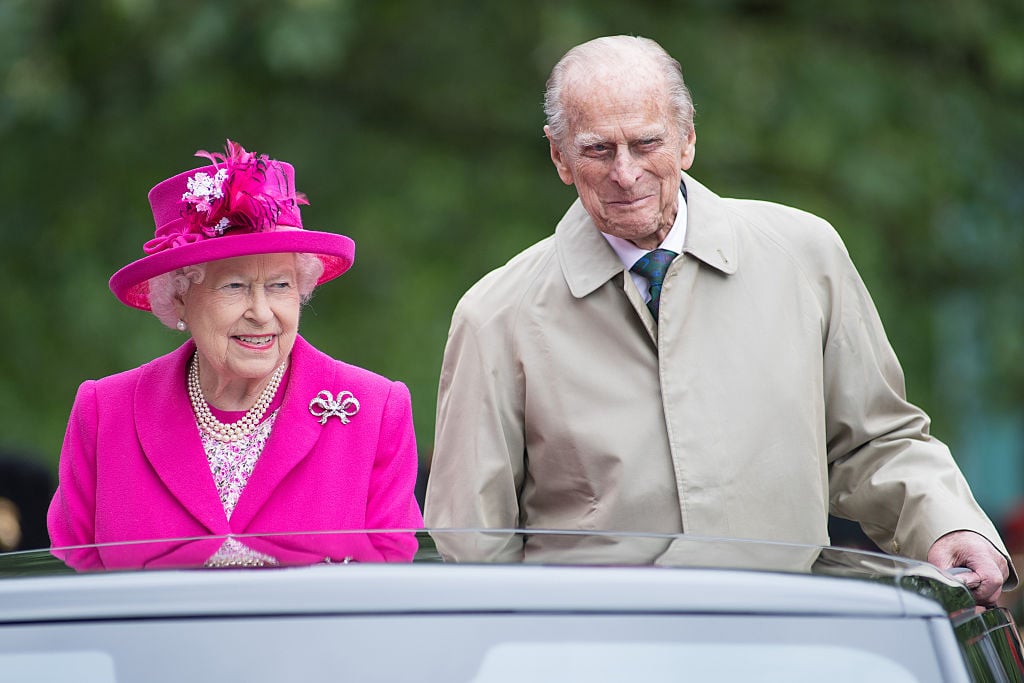 Queen Elizabeth's actions sparked an eight-year-long feud

Prince Philip was so upset by his wife's decision that he would not let it go. And, the frustrations pent up for nearly eight years before finally, Queen Elizabeth decided on a compromise. According to the royal family's website, the queen did not change the royal family's house name, but she did agree to combine her and Prince Philip's last names to distinguish their decendants from the rest of the royal family, as others went by Windsor.
It's unclear whether or not Prince Philip still holds a grudge over the fact that the queen didn't change the house name. However, his initial argument had more to do with his children carrying on his name, so we'd say he got his way.
Prince Charles can change the royal family's house and last name

Mountbatten-Windsor is still used today. In fact, because he doesn't have a royal title yet, Prince Harry and Meghan Markle's son, Archie uses it (the royal baby's full name is Archie Harrison Mountbatten-Windsor).
That said, when Prince Charles ascends the throne, things could change. As sovereign, Prince Charles has the opportunity to change his house name as well as the royal family's last name. Although, we don't see any reason why he would.
Check out The Cheat Sheet on Facebook!
Source: Read Full Article