'Goodfellas' and 'The Simpsons' Have a Long, Complicated History
There are a few similarities between Martin Scorsese's classic crime drama Goodfellas and the long-running animated series The Simpsons. They both have inspired countless pop culture references over the last three decades, and each represents a different section of American life. It's no surprise, then, that the two have a connected history dating back 30 years.
'The Simpsons' has predicted things in the future
20 years ago, no one could've ever imagined that Donald Trump would be President of the United States — no one, of course, except the writers of The Simpsons. The 2000 episode "Bart to the Future" referenced Trump as the Commander-in-Chief, and obviously has attracted lots of renewed attention since 2016.
There are dozens of examples over The Simpsons' 30-year run that reference or joke about something that would eventually come to be years after an episode's release. Smart watches, autocorrect, faulty voting machines, Lady Gaga's Super Bowl Halftime Show, and the Siegfried and Roy tiger attack have all been hinted at or shown on The Simpsons many years before they even take place in real life.
'The Simpsons' had a 'Goodfellas'-inspired character — before the movie was released
In one of its many foretelling moments, The Simpsons brought in a character by the name of Fat Tony in 1991. The episode and story were developed before Goodfellas was released in 1990, but after the movie came out, The Simpsons writers tweaked Fat Tony's character and story to align with the movie.
More specifically, Fat Tony was modeled after Goodfellas mob boss Paulie Cicero and the actor who played him, Paul Sorvino. Interestingly enough, Fat Tony was voiced by Joe Mantegna, who famously appeared in mobster movies like The Godfather Part III.
One of Fat Tony's associates was also based on a character from Goodfellas, though not one as memorable as Cicero: Louie was based on Frankie Carbone (played by Frank Sivero), with Dan Castellaneta (who voices Homer Simpson) saying he modeled Louie's voice after Joe Pesci's.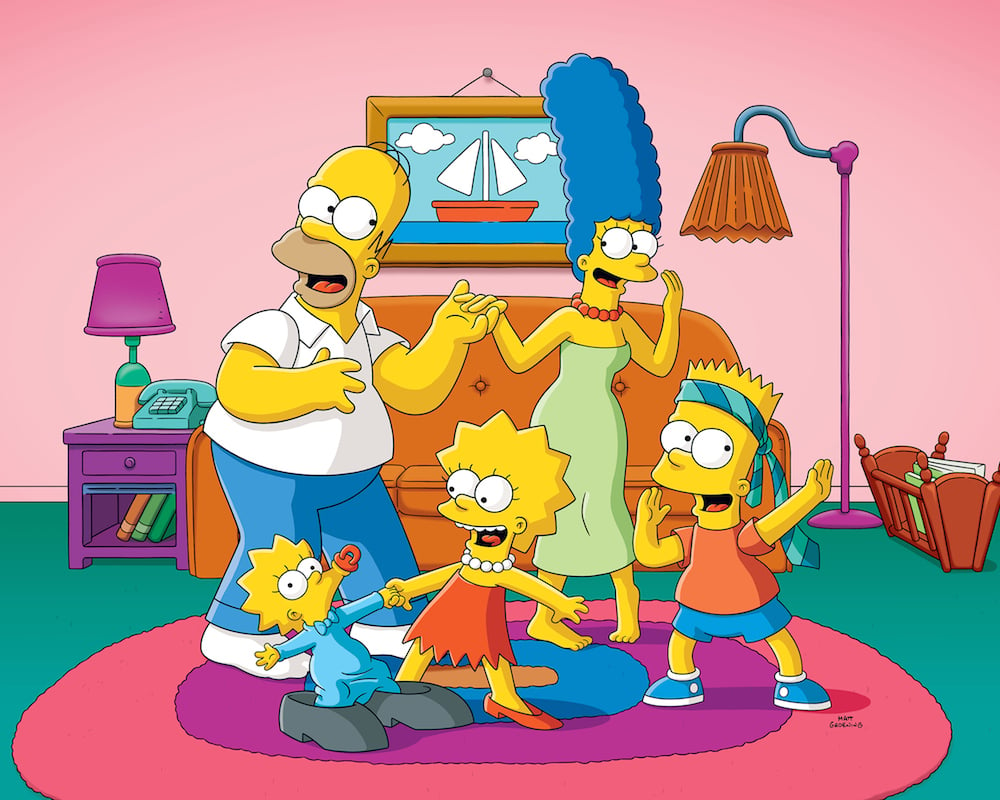 One 'Goodfellas' actor sued 'The Simpsons'
One person who wasn't pleased with Fat Tony's character was Goodfellas actor Frank Sivero. In 2014, Sivero took The Simpsons to court: he sued Fox Television Studios for $250 million.
"They knew he was developing the character he was to play in the movie Goodfellas," the lawsuit stated. "In fact, they were aware the entire character of 'Frankie Carbone' was created and developed by Sivero, who based this character on his own personality."
Sivero was arrested for gun possession earlier in 2014 and is deeply protective of his onscreen counterpart. At the time, he also had just sued a deli in El Cajon, California that named a sandwich after Frankie Carbone.
The charges against 'The Simpsons' were eventually dropped
In August 2015, a Los Angeles Superior Court judge moved to toss out Sivero's case on the grounds that the Louie character was not totally based on Sivero or his Goodfellas character. He tried to appeal his case a few years later in 2018, but the judge in that case felt the same way.
"Even if Louie resembles Sivero, the Louie character contains significant transformative content other than Sivero's likeness. Louie is not a literal likeness of Sivero," the judge said. "Instead, Louie is a cartoon character with yellow skin, a large overbite, no chin, and no eyebrows. Louie has a distinctive high-pitched voice which, as the trial court pointed out, has 'no points of resemblance to [Sivero].'"
Source: Read Full Article