Michelle Williams Opens Up About Her Lack of Input on Dawson's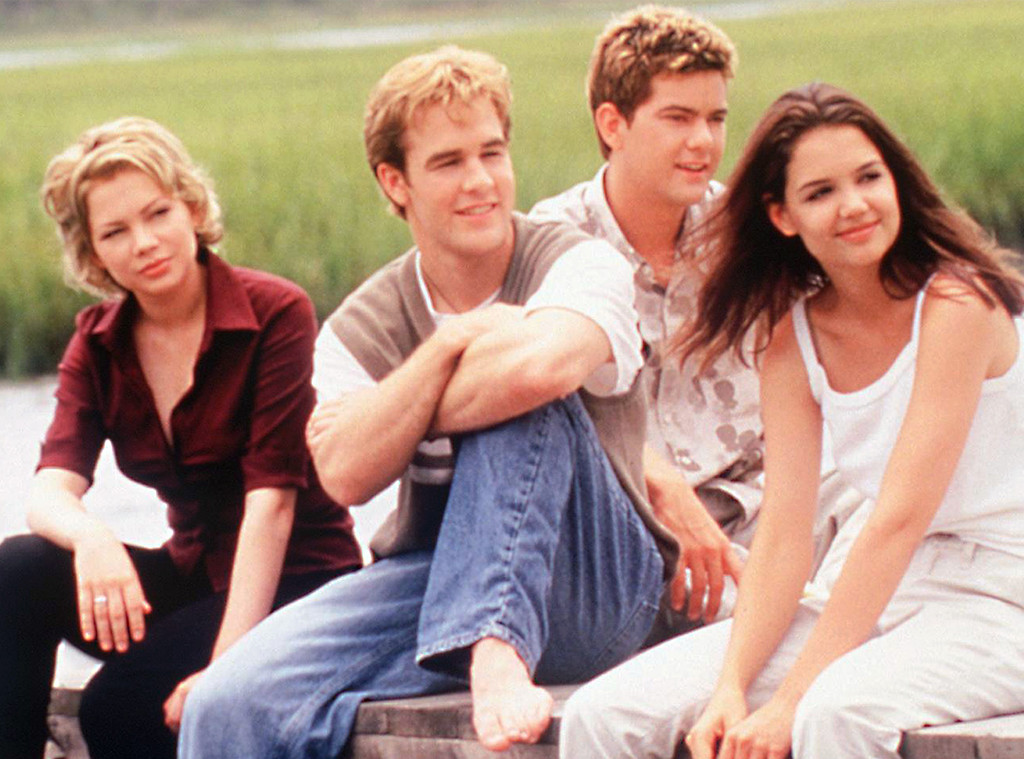 Columbia Tristar Television
A lot has changed since the last time Michelle Williams did TV.
Williams shot to fame on The WB drama Dawson's Creek. She spent six seasons as Jen Lindley and didn't return to the small screen in a regular capacity until 2019's Fosse/Verdon miniseries. In an interview with Patricia Clarkson for Variety—the two are getting Emmy buzz, Williams for playing Gwen Verdon in Fosse/Verdon and Clarkson for playing Adora in Sharp Objects—Williams opened up about how things were different for her this time around on TV.
"Doing Dawson's Creek for six-and-a-half years, while it was an incredible learning experience—we did 22 episodes a year, and you'd be getting scripts at the last minute and you had zero input," Williams said. "It was a little like a factory job."
Clarkson said, "It sounds formulaic," and Williams agreed. "You couldn't curse or be naked," Clarkson said.
"Try as I might. I don't think I've done television in between then and now because of a fear of loss of input. When this came around, people had been saying for a long time, 'Television is different now.' And I could see that that was true and that it was something that I should open myself up to," Williams said about doing Fosse/Verdon.
The Oscar nominee also served as an executive producer on the miniseries that recounted the real-life relationship between Gwen Verdon and Bob Fosse (played by Sam Rockwell in the series).
"We do have control. We do have input. It's not formulaic. We're not living by a code of conduct," Clarkson said.
Despite it feeling like "a factory job," Williams has always been open for a Dawson's Creek reunion—even though her character died at the end of the series.
"I think I've been waving that flag for a while, like why not?" Williams told a small group of reporters at the 2019 Television Critics Association winter press tour while promoting Fosse/Verdon. "Although my character died, so I'd have to be a ghost."
When the cast reunited for an anniversary and Entertainment Weekly story, Williams was still on the ghost train.
"If there's ever talk of a reunion show or something, I'm like…it would be so funny to be a ghost and like show up in people's dreams," she told EW.
Source: Read Full Article