'RHONY': Eboni K. Williams Shocks Crowd, Takes on Stand up Comedian – 'a B*tch Like Me, You Gotta Respect, Bro'
Eboni K. Williams from The Real Housewives of New York City surprised fans when standup comedian Sam Bloomstone heckled her from the stage – so she got on stage and hilariously shut him down.
The entire exchange was captured on video by someone in the audience as Bloomstone leaned into making observational jokes about the audience. But once he called out Williams for her "JCPenney Collection" she couldn't resist taking the mic.
Standup comedian had no idea who he was messing with
Bloomstone shared the video on TikTok, which was picked up and shared by the Bravo fan account, Queens of Bravo. He began his musings, wondering if a table of audience members were Trump supporters. Then he asks another person why they are wearing sunglasses in the club. "What are you The Situation from The Jersey Shore?" he asked.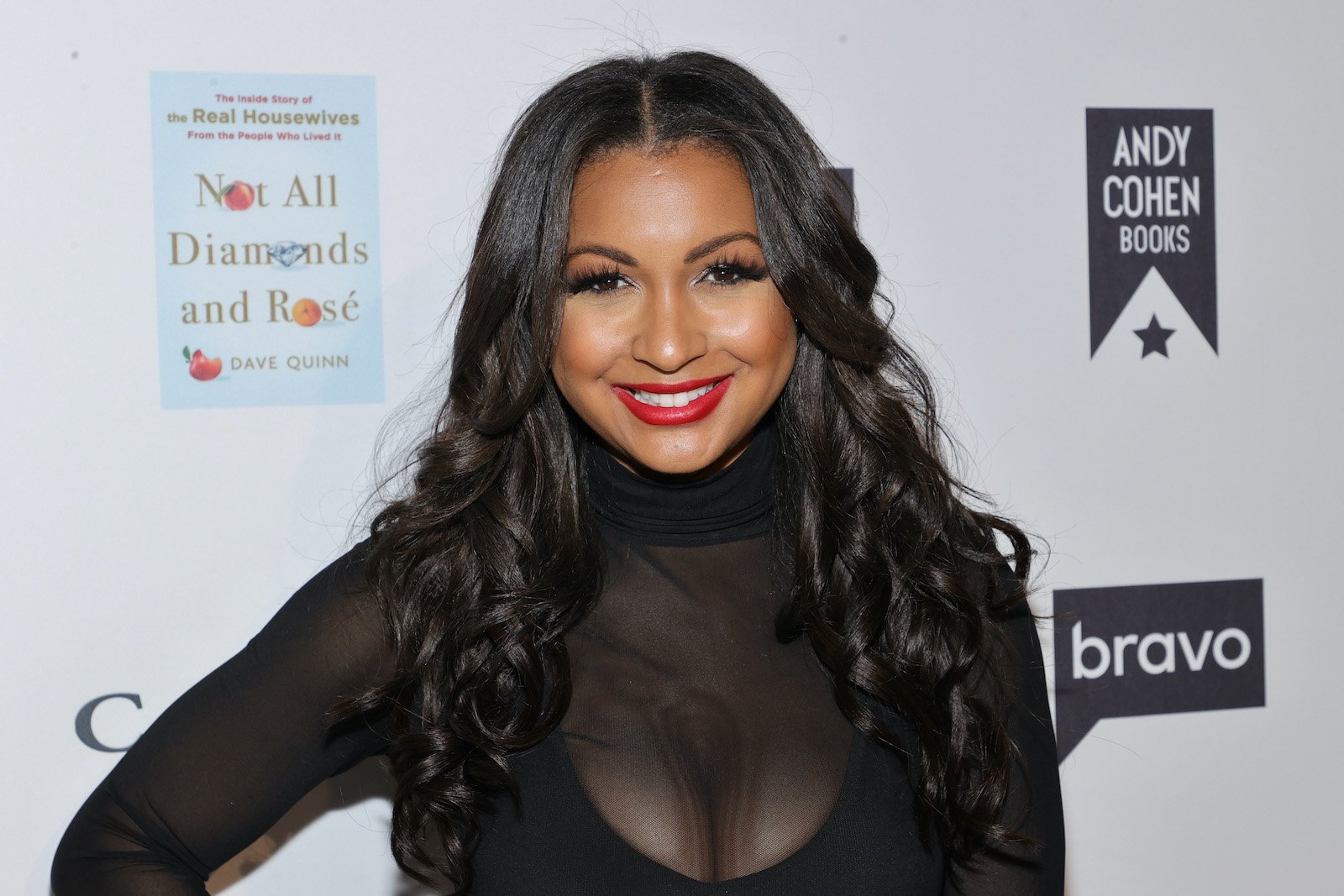 "Where's your joke? Let's go," is heard from someone in the audience.
But that's when Bloomstone probably picked the wrong audience member to heckle. "Well, I gotta tell you, we don't like this woman, folks," he said. "She's a little bit mean. We think this woman … I mean it's like she's at an AOC meeting. She keeps chatting in. We don't like her one bit."
Comments are heard from an audience member [likely Williams] and he said, "Listen JCPenney Collection up front, let's relax!"
Eboni K. Williams from 'RHONY' took the stage
"She's coming up!" he mocked her. "I put my life savings on whatever you are going to say is nothing funny."
That's when Williams delivered a smack down. "It's not about being funny b*tch," she said. "What it is about, is you respecting a motherf**king Black queen." The crowd went crazy. "And what we don't do – is JCPenney b*tch, OK?"
"A b*tch like me, you gotta respect bro," she continued. She then patted him on his backside. Williams added, "JCPenney? On your worst day."
Bloomstone joked, "What just happened?" as Williams exited the stage. But she didn't stay off the stage for long.
Standup comedian joked, 'Am I canceled?'
He added, "Am I canceled?" Bloomstone appeared to be ready to continue his set. But Williams wasn't finished with him. She got back on stage to clarify her fashion.
"These are Italian," she said referring to her black pants. "Yeah, yeah these are Italian …"
But then, Bloomstone couldn't help but then make a crude joke, which received jeers from the crowd. Williams stayed up on stage, which is when the video cut out.
Eboni K. Williams from 'RHONY' wasn't quite finished with him
Williams commented on the Queens of Bravo post. "It was a fun night ya'll," she replied in the thread. "Relax…the comedian joined us all for dinner and more drinks later. And yes, I was drinking before I took the mic. Sorry I'm not perfect and had a little fun."
A fan suggested that Williams apologize to Bloomstone. "Apologize to the comedian? For the slap sure…for the rest. No way…we had a blast. He loved it…He put me on FaceTimed with his mom after and wants to do a tour together. Y'all just bored."
Indeed, Bloomstone seemed to be in on the joke. "Did I do a good job??" he also replied in the thread. A fan asked how the whole thing started and he wrote, "Eboni just jumped on stage. How dare I insult her boots!"
Source: Read Full Article