Show Me the Movies! Check Out Tom Cruise's Most Iconic Roles Over the Last Three Decades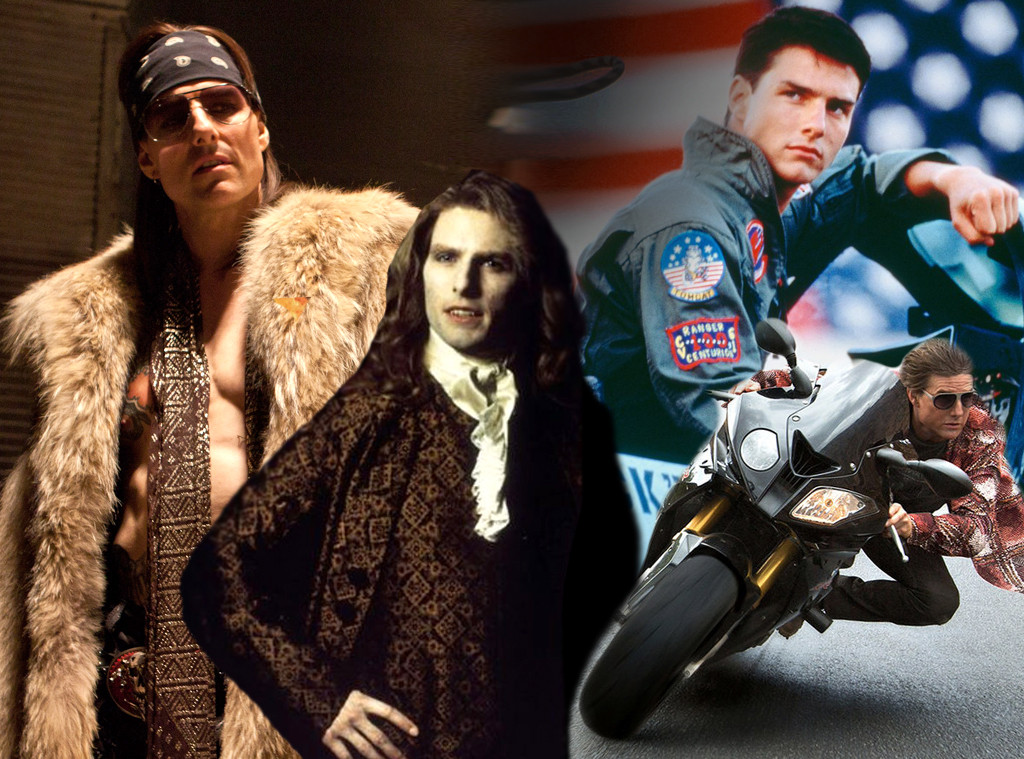 E! Illustration
Show me the birthday!
Today is Tom Cruise's birthday—he's turning 57 years old—which means everyone should be showing him some birthday love and quoting his iconic movies.
From "show me the money" to "I feel the need…the need for speed," Cruise's most memorable film roles come with some pretty great lines and it really makes us love him and his work even more.
Beginning in the '80s, the New York native has been a Hollywood staple and we are grateful that he is. He's made girls swoon in films like Risky Business and Top Gun and kicked butt in action movies like Mission: Impossible and Jack Reacher.
He's been nominated for three Academy Awards for his work in Magnolia, Jerry Maguire and Born on the Fourth of July, and let's be honest, he could've been nominated for way more based on his epic catalog of work.
For starters, there was The Outsiders and Cocktail as well as Rain Man and A Few Good Men. Of course we can't forget Eyes Wide Shut, Minority Report and The Last Samurai.
These films are only the tip of the iceberg when it comes to Cruise's best movies. See them all below and make sure to vote for your favorite.
Warning: the actor has been in the game for three decades so there are a lot of roles to look back on and they are all amazing.
As you decide what Cruise film is the best of them all, why not wish the star a happy birthday and then re-watch all of his greatest hits all week long!
Warner Bros. Entertainment
The Outsiders
Two years after his debut movie, Tom Cruise appeared in The Outsiders, which is about his character Steve Randle and his fellow Greasers who take on the rival Socs.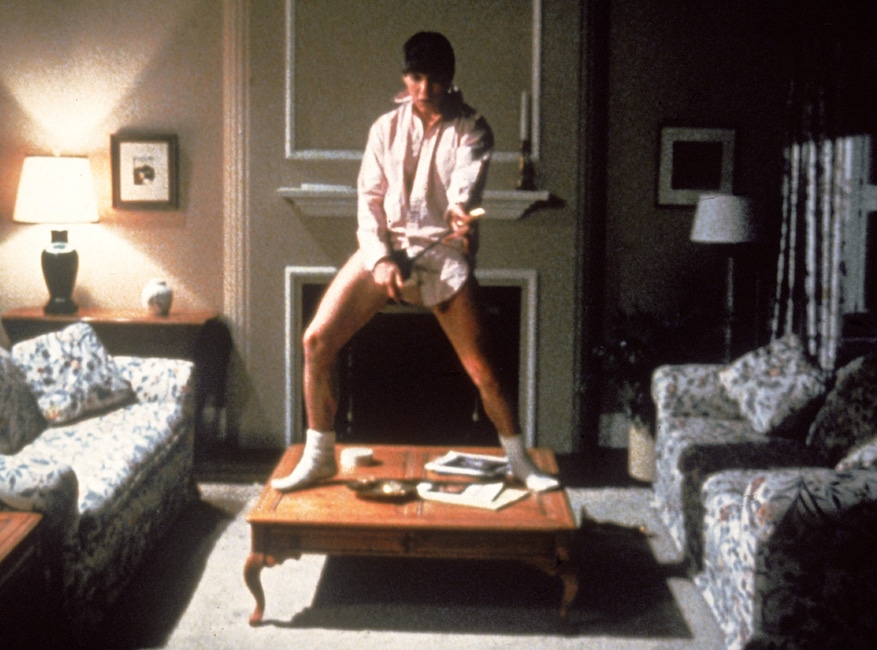 Geffen Pictures
Risky Business
With his parents away, Cruise's teenage Joel is ready to play, and then some in this iconic movie that really put him on the map.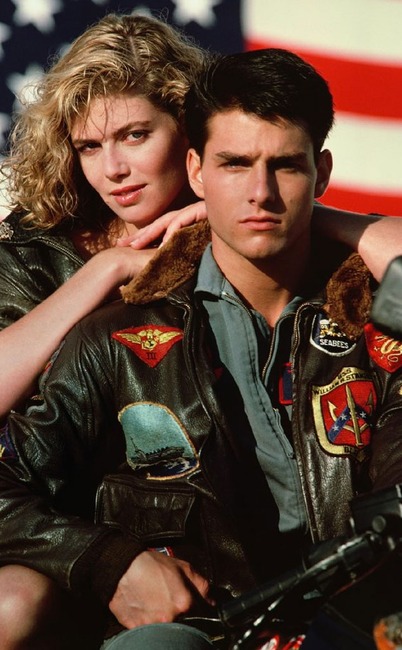 Paramount Pictures
Top Gun
He's got the need for speed! Cruise's Maverick is a fighter pilot working to graduate at the top of weapons school in this classic '80s film.
Article continues below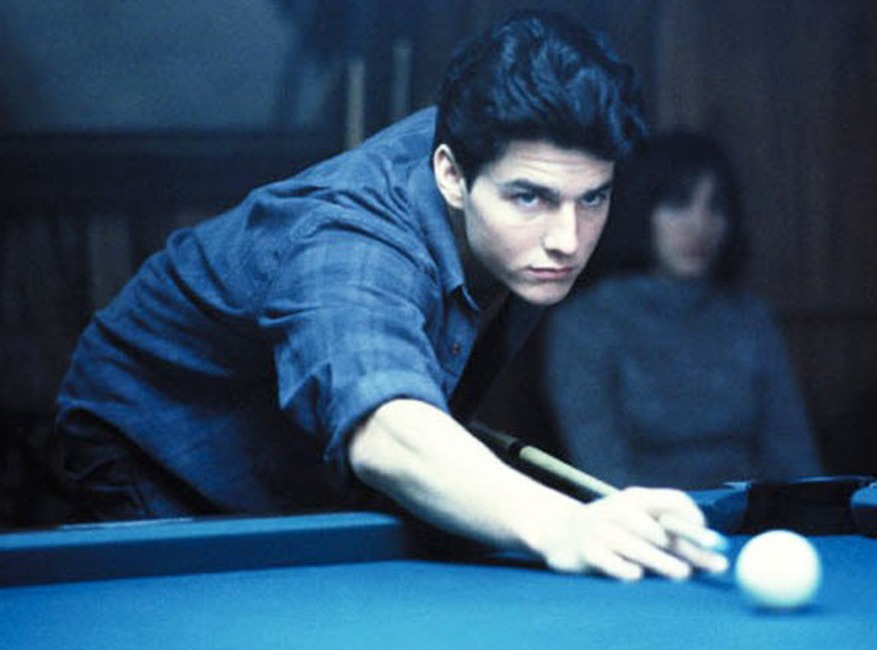 Touchstone Pictures
The Color of Money
Fast Eddie Felson (Paul Newman) teaches cocky, but talented Vincent (Cruise) how to hustle pool, which inevitably helps him make an unlikely comeback.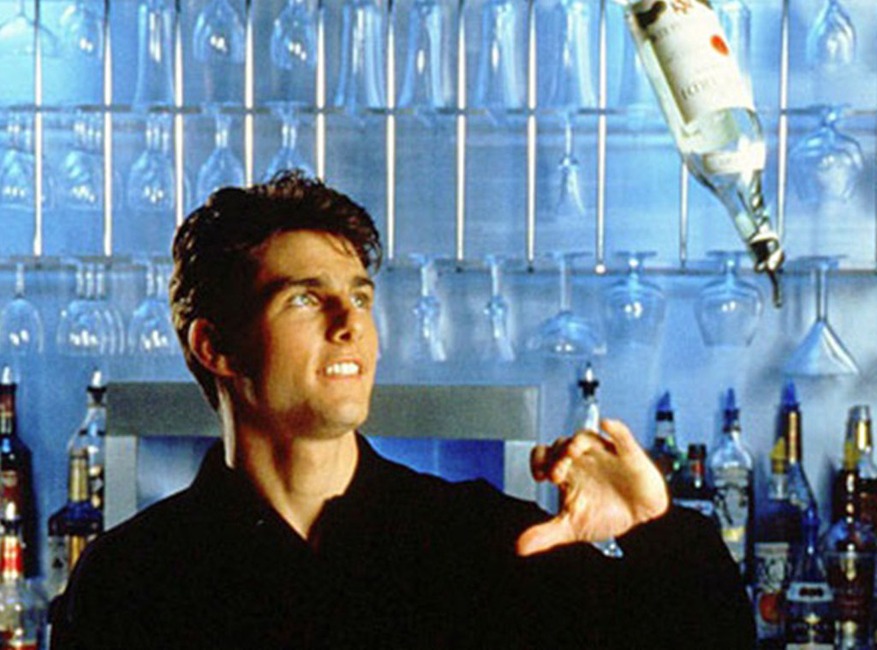 Touchtone Pictures
Cocktail
A bartender (Cruise) finds love while slinging drinks in Jamaica in this flick.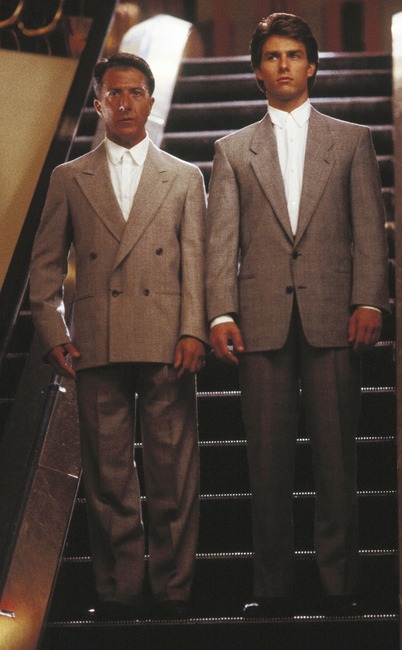 United Artists/ZUMApress.com
Rain Man
After his father dies, selfish Charlie Babbit (Cruise) embarks on a cross-country road trip with his brother Raymond (Dustin Hoffman) who is autistic.
Article continues below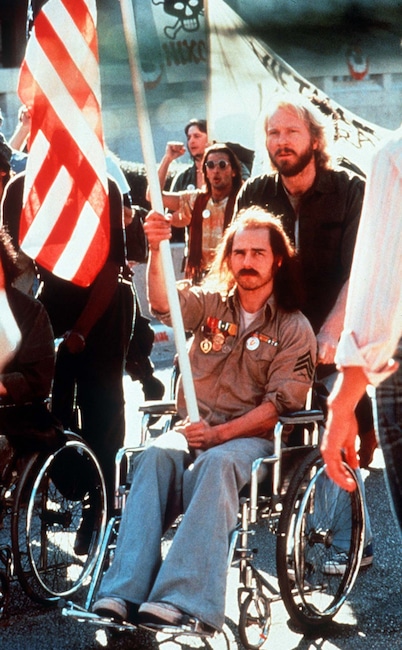 Universal Studios
Born on the Fourth of July
Born on the Fourth of July follows a paralyzed Vietnam veteran (Cruise) who becomes a human rights activist.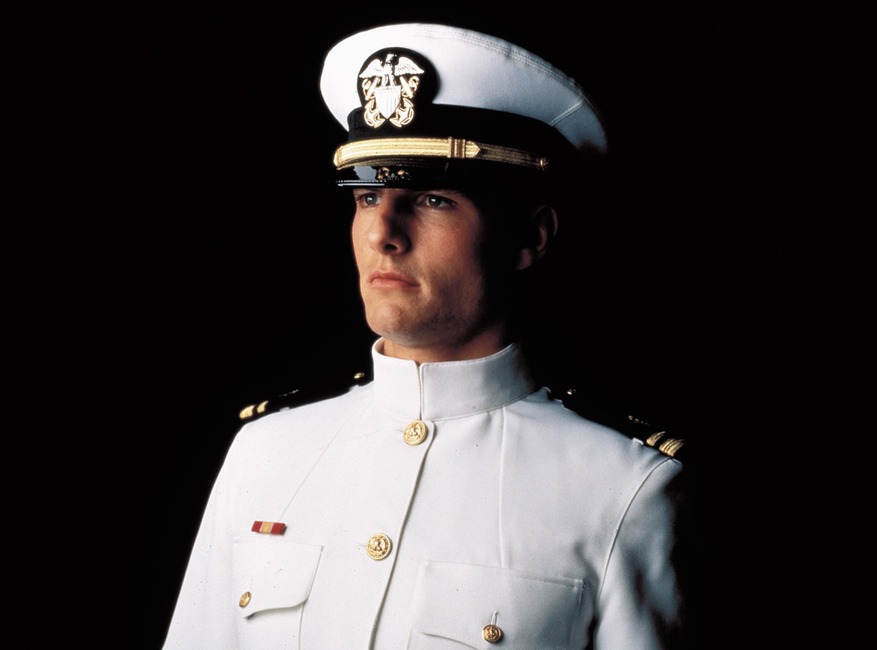 COLUMBIA TRI STAR
A Few Good Men
Lt. Daniel Kaffee (Cruise) wants the truth when a group of Marines are on trial for murder.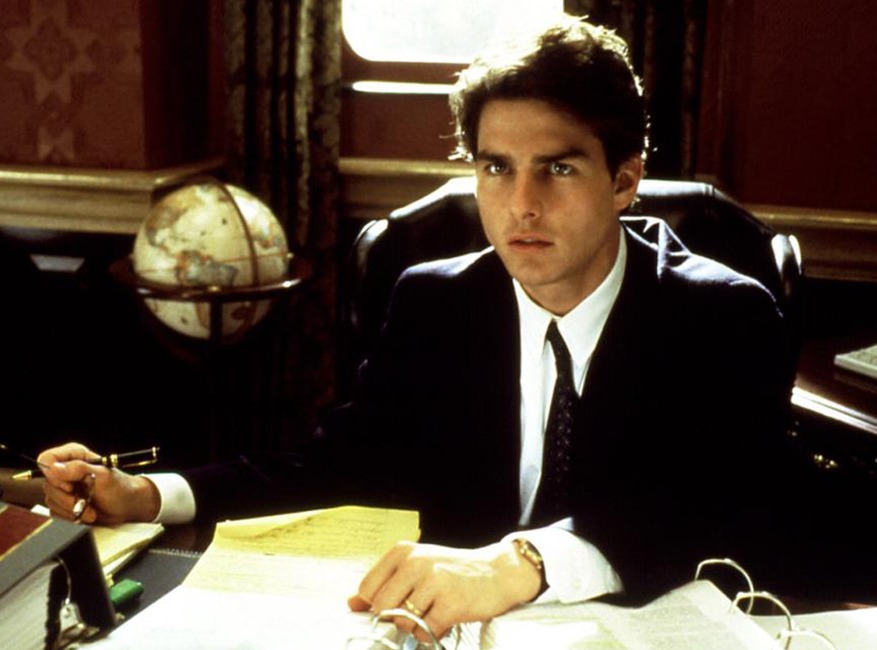 Paramount Pictures
The Firm
Mitch McDeere (Cruise) is a young lawyer who after accepting an offer from "The Firm" discovers there is a much darker side to his new employers.
Article continues below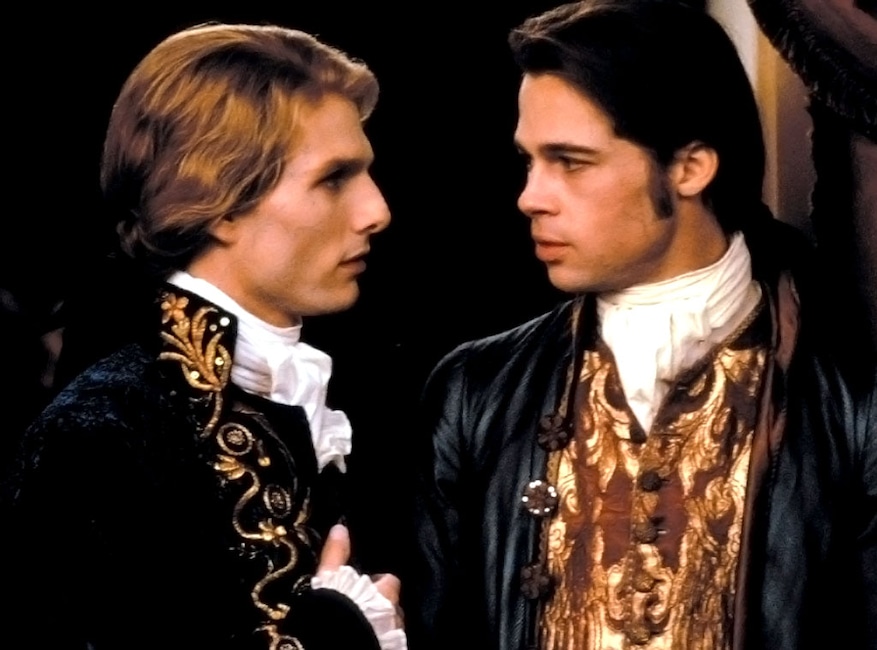 Geffen Pictures
Interview With the Vampire
Vampire Lestat (Cruise) takes a plantation owner (Brad Pitt) under his wing after turning him in this movie from 1994.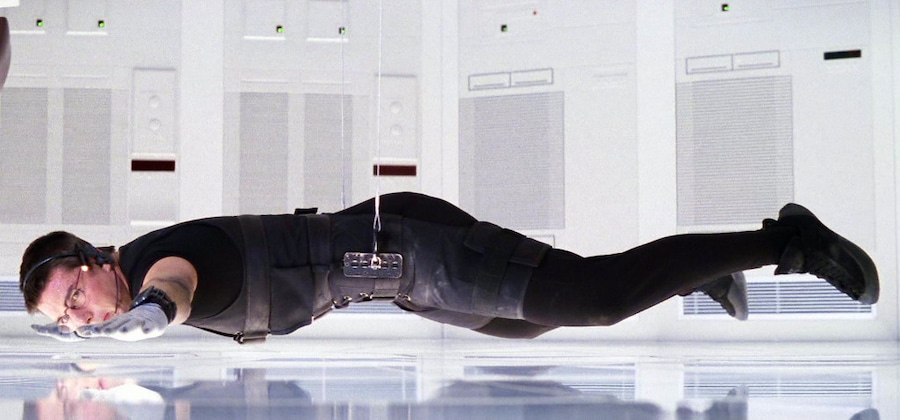 Paramount Pictures
Mission: Impossible
Cue the theme music! Cruise first took on the role of American agent, Ethan Hunt in the 1996 film, which has grown into a six-movie franchise.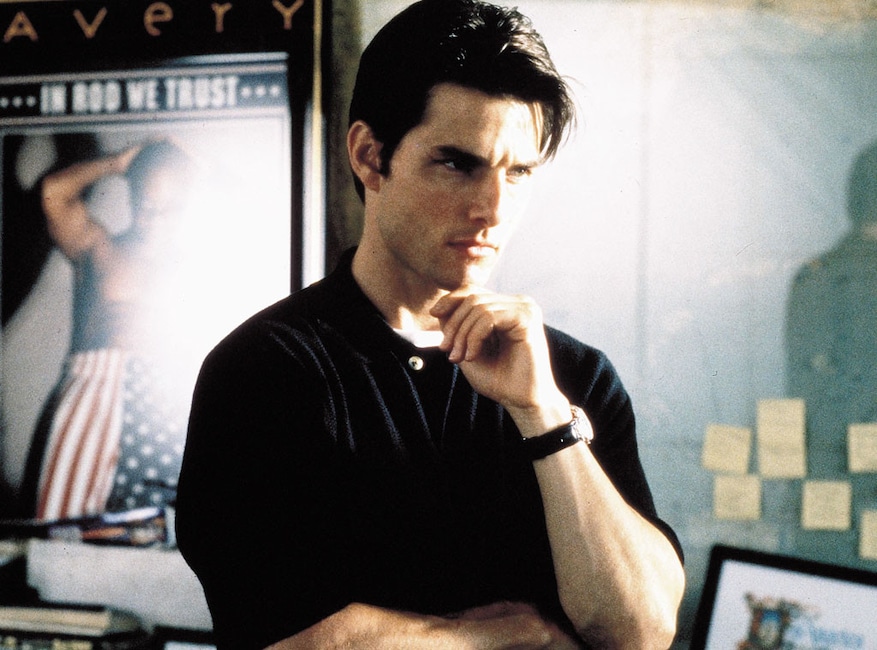 Gracie Films/Laurence Mark Productions
Jerry Maguire
Show me the money! When he's down to his last client, sports agent Jerry Maguire (Cruise) will do just about anything to keep the star athlete happy.
Article continues below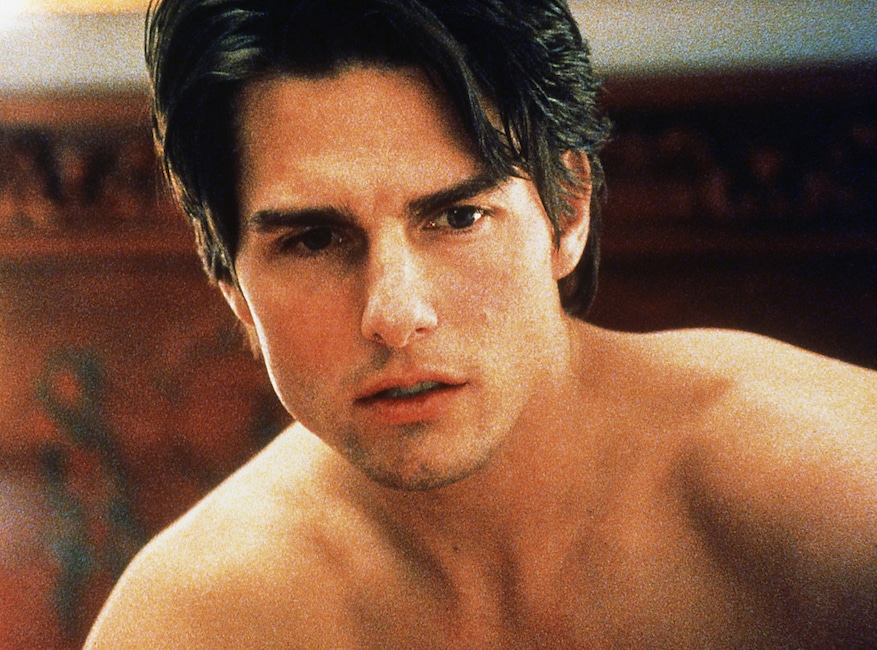 Warner Brothers
Eyes Wide Shut
In Stanley Kubrick's last film, Cruise plays a doctor who finds himself in danger after attending a mysterious sex party.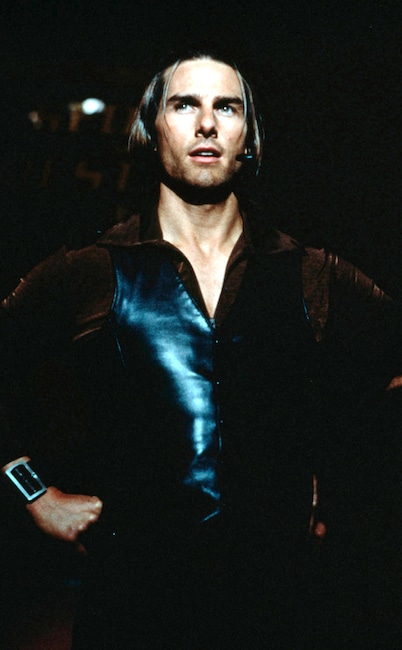 New Line Cinema
Magnolia
The 1999 film earned Cruise a Golden Globe for his portrayal of Frank T.J. Mackey, who is one of many characters interrelated in this story of love, forgiveness and more in the San Fernando Valley.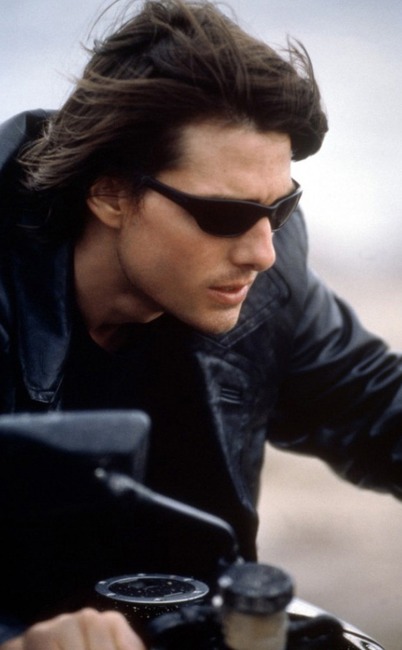 Paramount Pictures
Mission: Impossible II
In the sequel, Agent Ethan Hunt (Cruise) goes to Sydney, Australia in order to destroy genetically modified disease.
Article continues below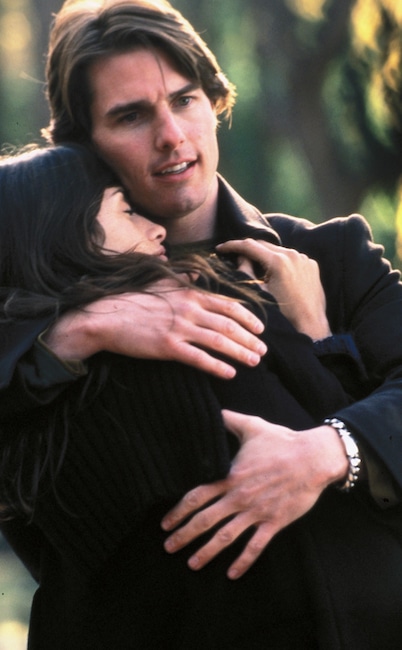 Paramount Pictures
Vanilla Sky
Talk about a bad dream: A rich playboy (Cruise) experiences an alternate reality after a car accident.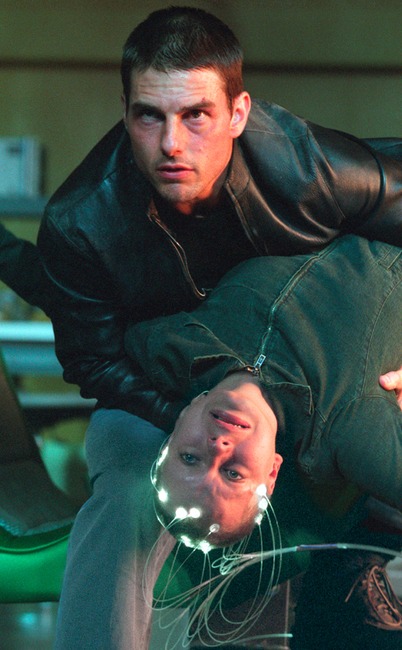 20th Century Fox
Minority Report
The head of the Pre-crime division, Chief John Anderton (Cruise), must clear his name after one of his Pre-Cogs predict he will commit a murder.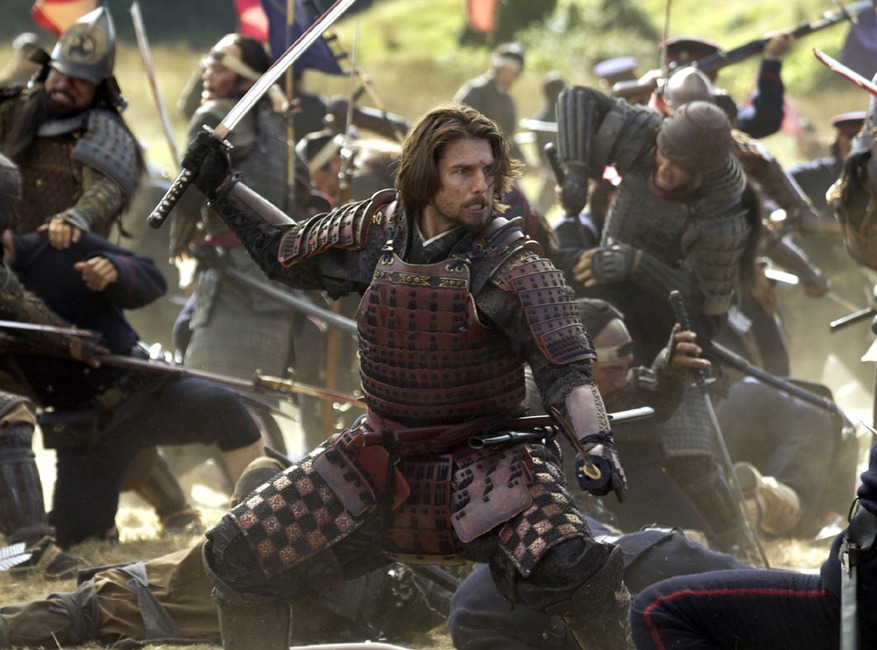 Warner Bros.
The Last Samurai
A Civil War veteran named Nathan Algren (Cruise) travels to Japan and is captured by Samurai forces.
Article continues below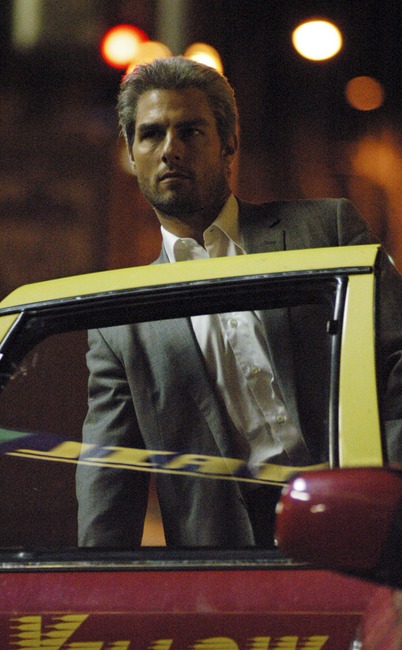 Paramount Pictures
Collateral
A hitman (Cruise) enlists a cab driver (Jamie Foxx) to chauffeur him from hit to hit.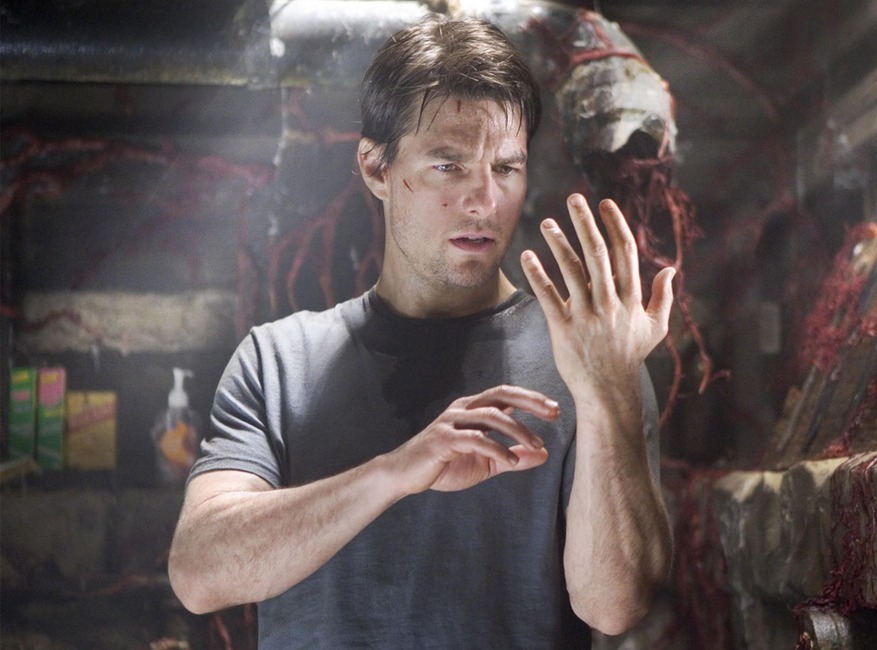 Paramount Pictures
War of the Worlds
When aliens attack, Ray (Cruise) fights for his family's survival.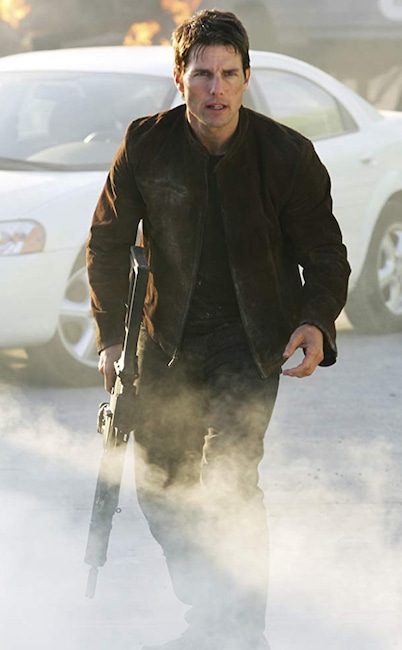 Paramount Pictures
Mission: Impossible III
In the third Mission: Impossible film, Agent Hunt (Cruise) must deal with a dangerous arms dealer who threatens his and his fiancée's lives.
Article continues below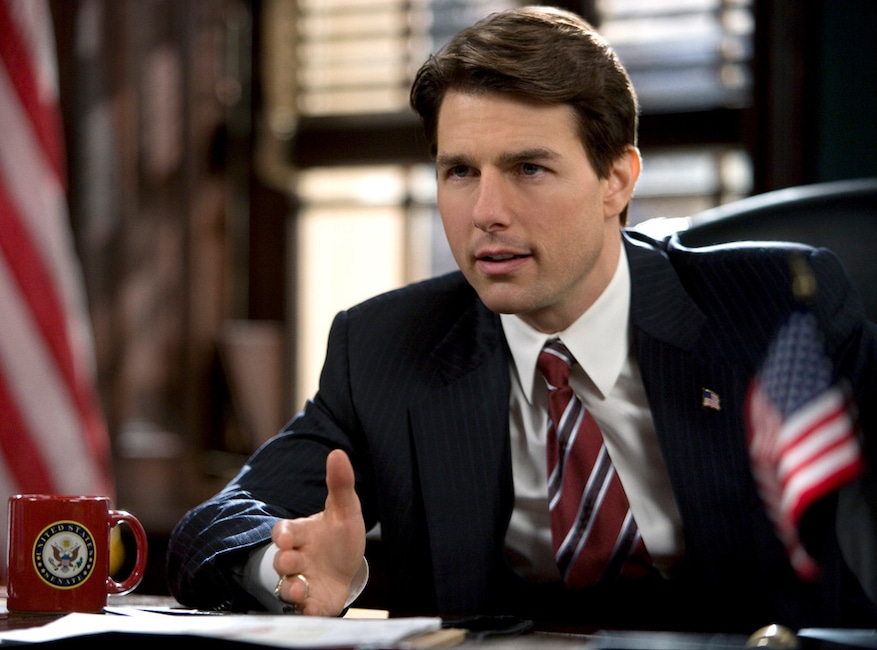 David James / United Artists / MGM
Lions for Lambs
The actor plays a senator campaigning for president in this 2007 war thriller.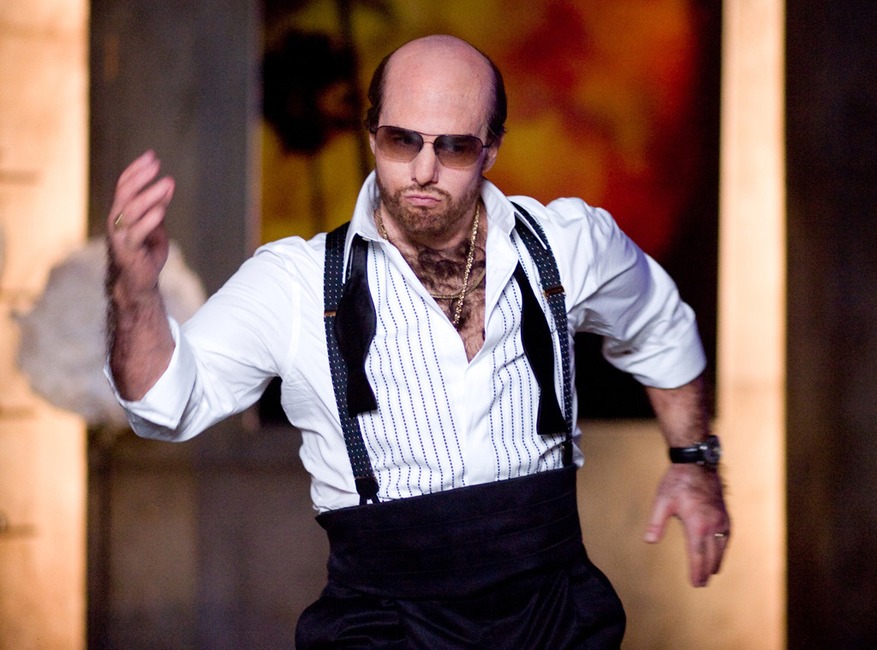 Merie Weismiller/DreamWorks
Tropic Thunder
Nice moves! Cruise's character, Hollywood mogul Les Grossman steals the show in the 2008 comedy.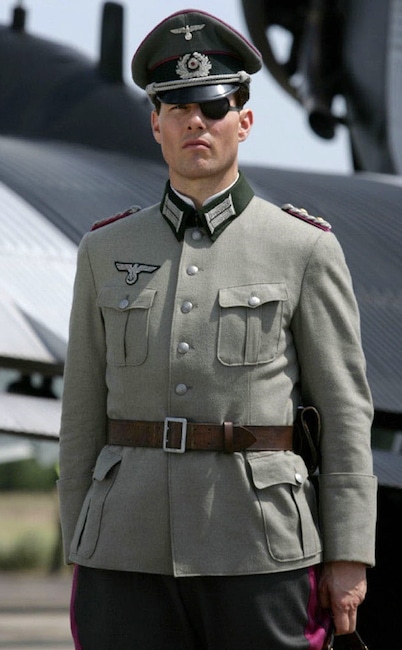 Phil Bray/MGM
Valkyrie
Cruise's Colonel Claus von Stauffenberg leads the failed assassination attempt on Adolf Hilter in the dramatized historical film.
Article continues below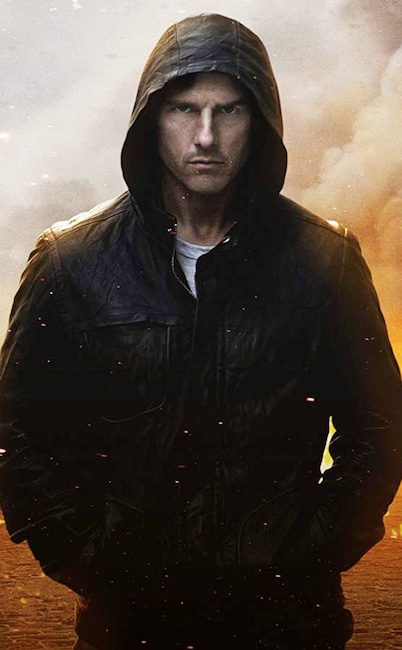 Paramount Pictures
Mission: Impossible — Ghost Protocol
In 2011, Cruise reprised his role once again, this time his character Ethan goes rogue to clear his organization's name after the IMF is shut down.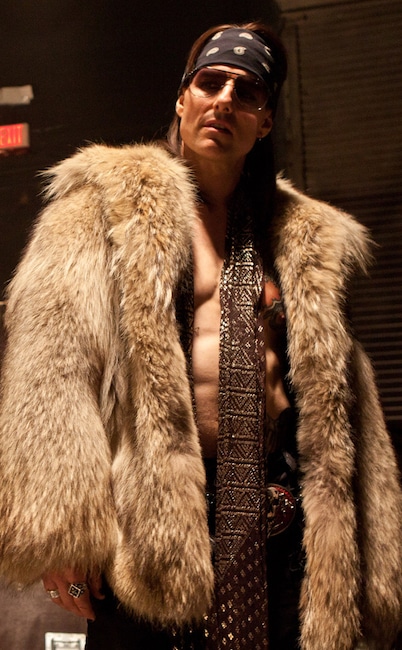 David James/Warner Bros. Pictures
Rock of Ages
The New York native plays a rocker living it up on the Sunset Strip during the '80s in this Broadway show turned movie.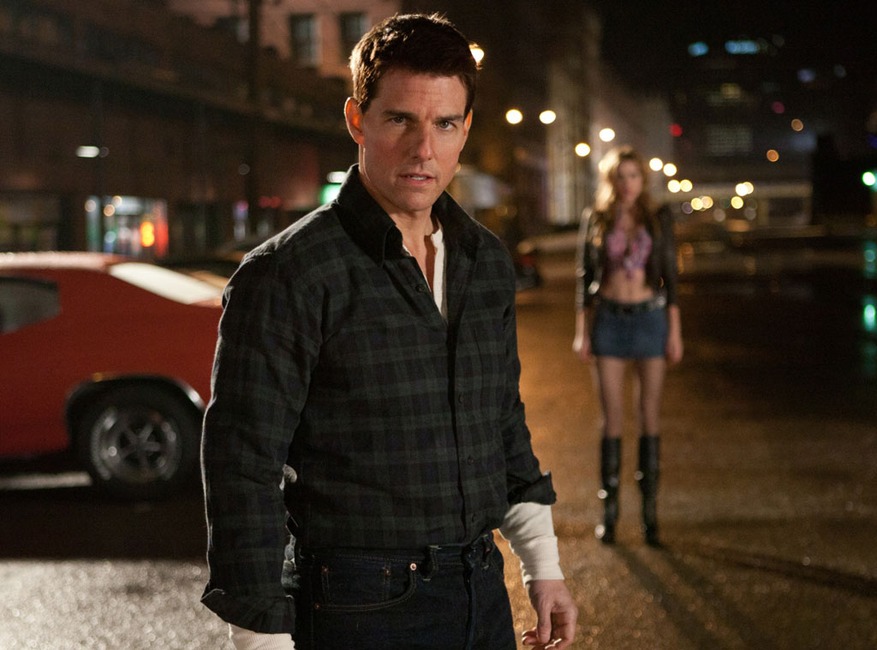 Paramount Pictures
Jack Reacher
A former soldier named Jack Reacher (Cruise) is on the run after being implicated as the shooter in a sniper's rampage in Pittsburgh.
Article continues below
Warner Bros.
Edge of Tomorrow
Two soldiers travel through time to defeat extraterrestrials attacking Earth, over and over again.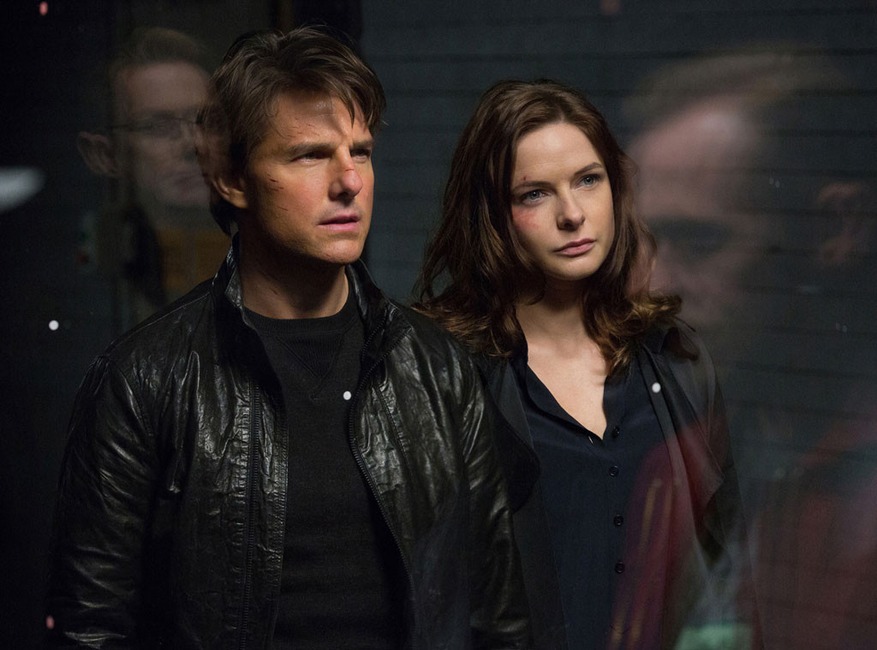 PARAMOUNT PICTURES
Mission: Impossible — Rogue Nation
The fifth Mission: Impossible film focuses on Ethan (Cruise) and his team eradicating the Syndicate, which is a group dedicated to destroying the IMF.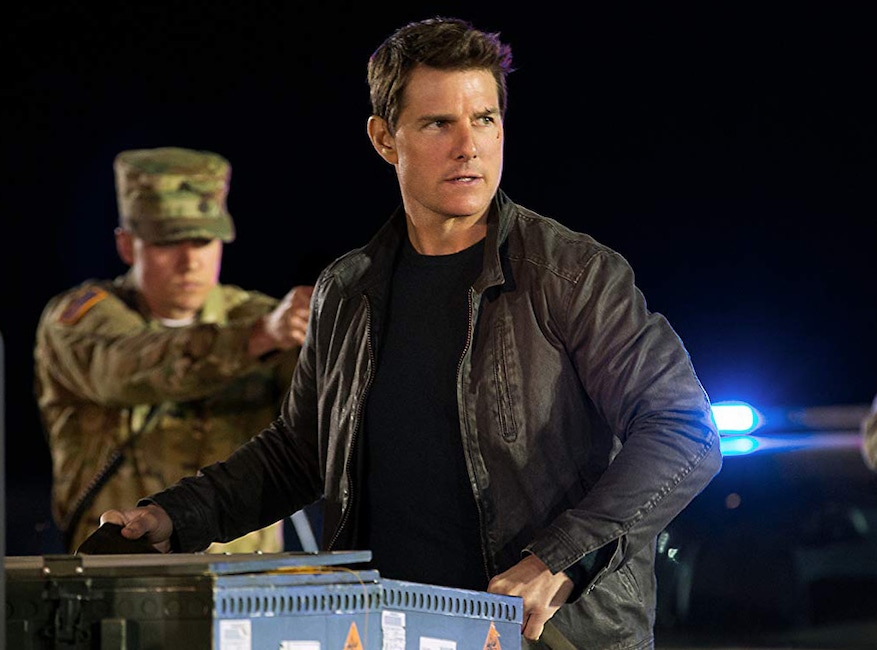 Paramount Pictures
Jack Reacher: Never Go Back
Jack Reacher (Cruise) must uncover the truth behind a major government conspiracy that could clear his name in the action film's 2016 sequel.
Article continues below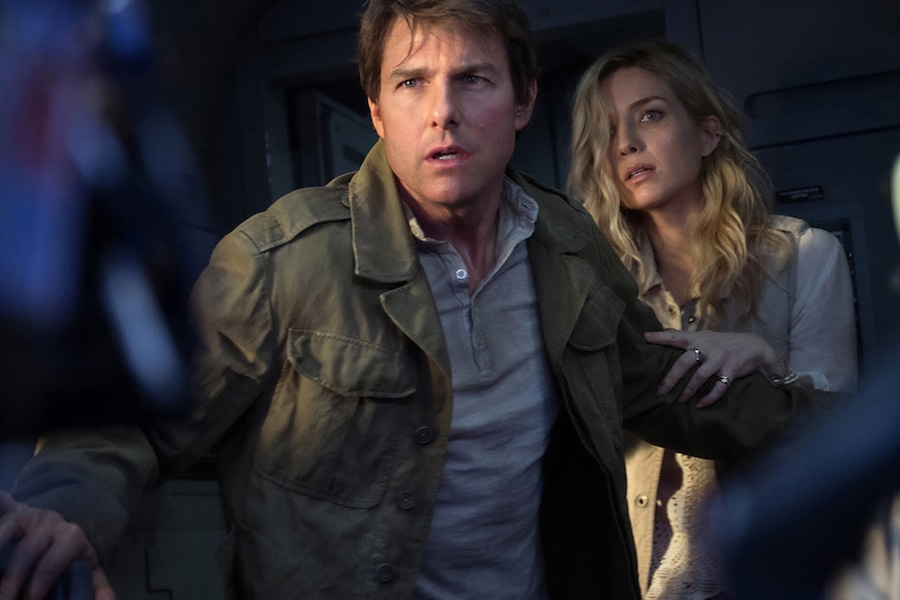 Universal Pictures
The Mummy
Nick Morton (Cruise) mysteriously survives a plane crash thanks in part to an ancient, long-dead princess.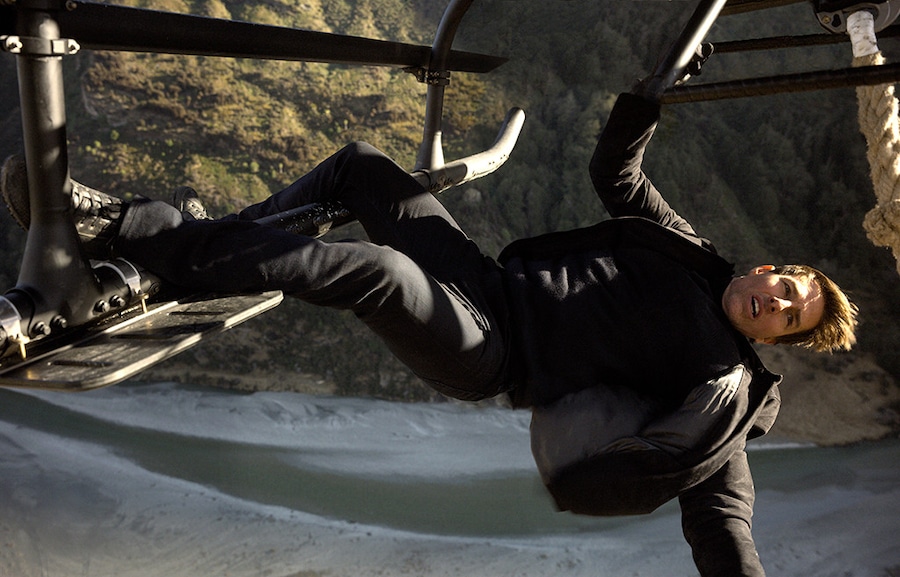 Paramount Pictures
Mission: Impossible — Fallout
Ethan Hunt (Cruise) faces a nuclear terrorism threat in the sixth installment of the film franchise, which hit theaters in 2018.
Source: Read Full Article